When we broadcast or watch a cam, anything can happen:
the viewer's wife came home just after he tipped 500 tokens to make the model naked but he has to run so he missed the show
the model just got a 2,000 token tips and she was so excited that she spilled her Coke all over the laptop and couldn't get back online to thank the tipper.
so on and so forth….
There are times, when both models or viewers wish there is a way on the webcam chat site that they can communicate when the other one is offline.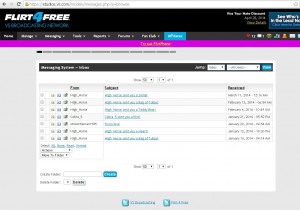 When I broadcast my cam on Flirt4free, I remember there is an internal email system which both viewers and models can send message to the others.  In fact, Flirt4free also has a virtual gift shop which the viewers can send the model virtual gift like kisses, hugs, teddy bear, rose, wine, high heel shoes, diamond rings to whip, slave's collar and masks.  Some are free and some cost credits.  But they are fun and it shows that the sender is thinking of the recipient.  The model can, in return, send him a bottle of wine with a short note.
In Chaturbate, however, there is no direct way to leave any messages to the models or to the viewers.  The closest trick is for the viewer to send an offline tip so as to leave the model a message with the tip.  The model cannot reply though if the viewer's account cannot receive tips.  This may be something that Chatobate needs to work on.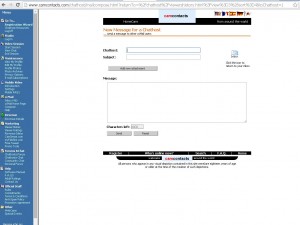 Camcontacts also has an internal email system called ccMail which allows the chathosts and viewers to email one another.  Chathosts can also email other chathosts too although there is already chathost forum or chathosts-only live chat.
Summary
Flirtforfree and Camcontacts are the two webcam chat sites that I know both models and viewers can message one another easily.  If you know of any other sites that allow this, do drop me a message!