I don't know about you but I am surely addicted to Chaturbate.   😉
What is Chaturbate?
Chaturbate = Chat + Masturbate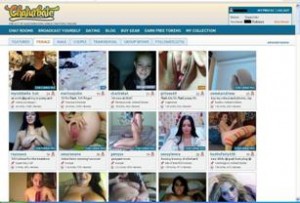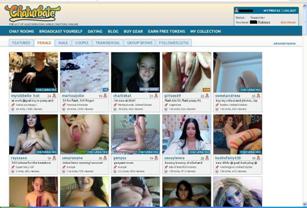 Chaturbate started in early-mid 2011 when tip-the- show instead of pay-per-minute becomes the rising trend of webcam world.  For about 10 years, all sex cam viewers were used to have a no nudity free video chat (sometimes even no video, only text chat) and if you want to see some hardcore you have to pay for a pay-per-minute group show or private show.  Chaturbate provides a new place for more relaxing sex caming.  Chaturbators (those who exhibit) can freely do nude hardcore sex show in public free chatroom or fully dressed.  And it's up to the viewers to tip or not.
How does Chaturbate work?
No matter you want to watch a show or be the performer, the account is the same.  There is no difference between viewers account, performers account or even webmasters account who help to promote Chaterbate.  It's very clever because at any time a performer may decide to watch other people's hot cams and he/she doesn't have to switch account.  Same for the viewers.  If they tipped too much or too broke and need some extra pocket money, they can be a performer and earn some tokens!