What is that pink tail sex toy?
The pink-tailed sex toy you see cam models wear in front of the cam is very likely to be a Lovense Lush, an interactive vibrator that is by far the most popular on cam. There is another toy that looks very similar to the Lovense Lush, we will talk about it later.
Now you know it's a Lush. You may have the following questions. You may read through them or click on the one that is relevant to you.
What is Lovense?
Lovense is an interactive sex toy manufacturer in Asia. Hytto Pte. Ltd is a Singapore company, although their website Lovense.com's registrant country is Hong Kong and was created in 2013. It is originally aimed at couples with long-distance relationships. When they are physically apart, they can remain connected and played by activating the toy.
It doesn't take long for the company to realized that cam models and cam viewers have similar relationship. Viewers would love to do naughty things to the models, or simply want to make the model cum from his tipping. Once the idea is set and launch, with very comprehensive documentation and tutorial on how to do camming with Lovense, it simply took over the whole cam industry. There are not many cam girls still do not have one Lovense Lush.
What is a Lovense Lush for?
The Lush can be used in a few different ways:
Solo – for you to wear it and make it vibrate inside you to masturbate.

Interactive – you will wear it and let your partner gain control over your Lush. He or she can turn it on and off, and also adjust the intensity of the vibration of the toy.

Also interactive, and earn some money. It's widely used by cam models to let viewers on porn cam sites tip to control his/her sex toy. The model can set different tip amounts for different intensities and duration of vibration for the toy. Almost all cam girls have it. It's pretty much a standard toy for cam girls. In fact, many cam girls have more than one toy in them, to maximize tips. Whereas cam guys tend to use it during private cam shows, only a few may wear it in their asses for tips.
How do you use it?
For solo: If it's for your own use, just turn it on. Each time you press on the button you change the settings, typically increase the intensity of the vibration. If it has reached the maximum vibration, it will start to vibrate in different patterns. Play with it. See which of the setting suits you most. You can also install the app, and set your toy to be sound controlled. This way, your toy vibrates according to the sound around you. The louder the environment you are in, the more intensive the toy vibrates. When It's quiet, your toy will stop. You can always play some music so your toy synchronizes with the rhythm.
Be interactive with your partner: Play it with your boyfriend/girlfriend/husband/wife, no matter you two are in the same room or 10,000km away. With the phone app, your partner can control your toy remotely to give you fun and pleasure. Even if you two are in the same room making love, why not turn on the react-to-sound mode, let you two's grunts and moans add pleasure to you.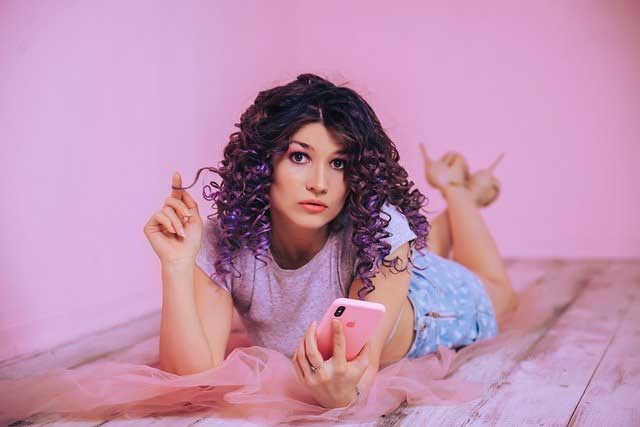 Camgirls and cam guys to earn money: Lovense toy for camming is very different from using it privately or with your real-life partner. You will need to have an account with a sex cam site that supports interactive toys. Stripchat, Amateur.TV, and Chaturbate are one of the top cam sites that Lovense Lush is widely used. See below for a bigger list of cam sites that support it. I know there must be many more out there but these are the major, big cam sites.
JustForFans
DreamCam
Dreamcam
ePlay
Follow the detailed and very comprehensive instructions provided by Lovense to install all the software, browser, and extensions, set up the pricing and vibration intensity of your toy and you are good to go. Cam viewers will tip and your Lush will start to vibrate. Everyone is happy.
How do you control his/her pink toy on cam?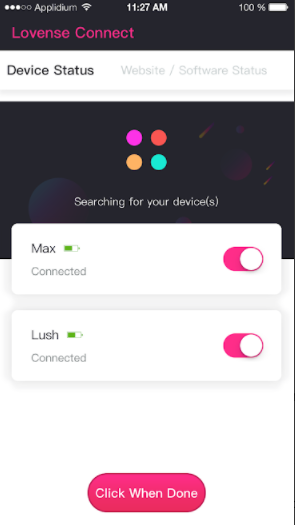 The cam model's Lush is configured to react to the tip amount. It is done via Bluetooth. The web browser and/or browser extension will "translate" the tip amount into the toy's pre-set intensity and duration. The instructions to the toy are then transmitted through Bluetooth and his/her sex toy vibrates accordingly.
To control the cam model's Lovense:
Check out his/her tip menu for the different levels of vibration and duration.
Tip according to the tip menu.
In Stripchat or Chatubate, for example, 1 token is often enough to activate the toy for 1 second with the lowest level of vibration. If you want to make her feel good, a medium to a high level of vibration is better.
Special patterns of vibration
Special patterns of vibration are possible too if the model has set it up:
Wave pattern
Pulse pattern
Fireworks pattern
Earthquake pattern
These patterns do not mean anything unless it's played for at least 30 seconds. If it lasts too short, the model who wears the toy can't feel the different patterns from the ordinary buzzes.
Taking total control of the model's Lovense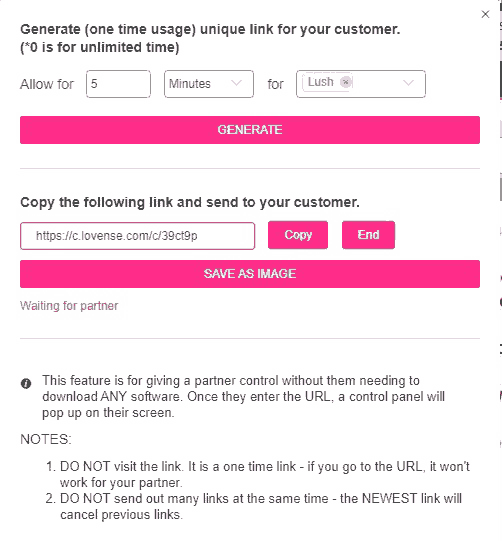 Yes, it is possible to take total control of his/her toy for a while. And you two don't need to be connected or be friends on the phone app like the way real-life partners do. No trace afterward.
The model can create a URL for you to put into your browser. It can be one of the tip menu items, which if you tip a certain amount, you will get x number of minutes control to the toy. This URL gives YOU exclusive control of his/her toy during that time period. You can turn the toy on very high, you can turn it on low, or you can even stop it. Whatever way you'd like to play, and see how loud you make him/her moan. Or can you make him/her cum in that time frame?
Full control of the toy is particularly good if you are about to start a private show with the model. He or she can specify an unlimited time URL for you to use in the private show by specifying zero in the duration setting. The model can end your control later by "ending" it in the control panel or generating a new URL link. Any newly created URL will supersede the previous one. This way, you don't have to check how much tip to make it vibrate high, low, or certain patterns, just use the control on your screen. But this typically has to pre-agree with the model and costs extra to the private show. You are paying for the convenience.
Note: notice that these URLs for controlling the toy work only once. If you refresh your browser or open it in another tab again it WON'T work anymore. So make sure you are ready to play before you copy and paste that URL to your browser. Otherwise, the model has to create another one for you.
Where can I buy one of these pink sex toy? Is it expensive?
Your local sex shops probably carry it. At the moment, there are 3 generations of Lush available. How to choose? The site typically allows you to compare their various products.
Choose "Products" at the top of the page.

Look for "Compare" at the top right of your screen.
But as you can see below, the price of the newest Lush 3 is almost double of the 1st generation Lush. They could rather you go for Lush 3 and so there is no comparison between the 3 generations of Lush on lovense.com. How to choose?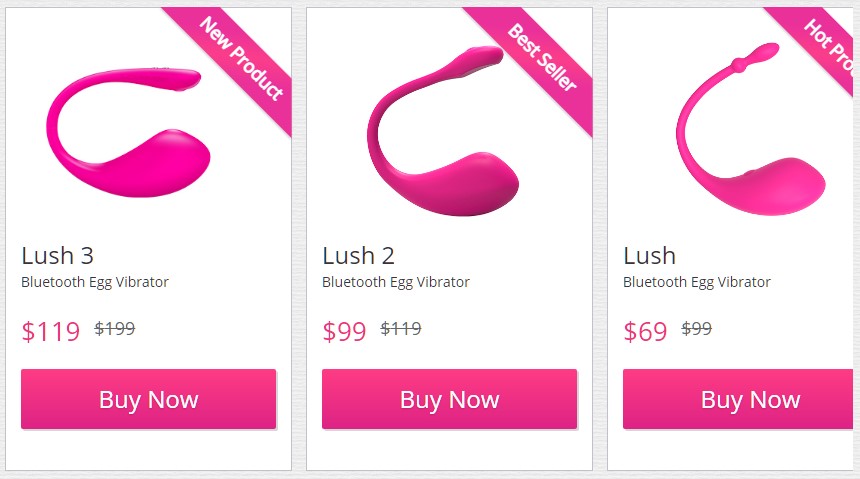 How to choose a Lush? Lush? Lush 2 or Lush 3?
Lovense does not make it easy for you to compare among Lush, Lush 2 and Lush 3. If you are not around long enough to see the changes then you may go for either the cheapest one or the newest one.
Lush is the first generation of this egg vibrator. It was made with the help of the crowdfunding site IndieGogo in 2016, and we all know that the first generation of a product is never perfect. There is a constant Bluetooth connection problem. Especially the antenna is at the tail of the toy it gets broken easily. Battery life is also not as long as Lush 2 or 3.
Lush 2 was made in 2019, it is the second generation of Lush. They tried to improve the Bluetooth connection and the button to control the toy was moved to the end of the tail instead of having it on the egg-shaped body, hoping to make it easier to control and have a better Bluetooth connection. As users were complaining before that, the connection was lost when the toy was inside the body or if the wearer crossed the legs.
Lush 3 was made in 2021 as the third generation of Lush. It's technically very similar to Lush 2. The 43db bullet vibrator is 3db quieter than the Lush 2. You are I probably can't tell the difference. One major change is the shape of the toy. The tail of Lush 3 has become a lot more rigid. Unlike Lush 2 and Lush, Lush 3's tail is not bendable. It claims to provide vibration to the clit via the tail, plus it provides a better grip and less easy to have the toy falls out especially when one is wet.
For me, I have bought four Lushes (1st generation) and two Lush 2 so far for camming. They are consumables. If you are not careful, both Lush and Lush 2 last for about 6 months. But I have learned to be gentle and careful with them. My last Lush worked for 14 months and it's only $69. $99 for Lush 2 is not worth it as it is just as short-lived. As I use it for camming, I don't need to reach the button to adjust the vibration myself, so I am happy to stay with the origin Lush at $69, rather than paying an extra $50 for a Lush 3 ($119).
How to take care of Lovense Lush?
Over the last 5 years, I have noticed two different kinds of failure of my Lush.
The Lush won't charge properly. When I plug it in for charging, the light on the toy should just stay on. When it's fully charged, the light will go off. But when it starts to fail, either the light on the toy won't go on, or it flashes.

The Lush won't connect with the Lovense Connect software.
1. Don't let water go in!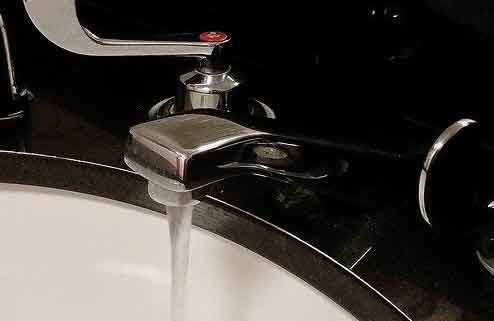 In the first case, when the toy cannot be charged properly, the user or the person who cleans the toy is partly to blame, plus the fact that the valve for protecting the charging port from water and liquid is not very good. After the toy has been charged a few months almost every day, as cam girls do, the valve aged and got stretched and the charging port starts to stay open. Any body fluid or ordinary cleaning under the tap may have water gone inside the toy. The contact inside the toy for charging may start to rust and made bad contact. At the same time, if it's damp inside the toy, the charging cable also gets corroded. I have noticed that, over time, the charging cable's connector changed color. Not to mention the corroded charging head is now bigger because of the corroded material being build-up, and this further stretched the already aging valve.
2. Don't bend the tail of the Lush or Lush 2
No matter with the 1st generation Lush or Lush 2, the antenna is connected to the electronics inside the main body via the tail. Every time you put the toy in and out of your body, in the end, you will push or pull the tail to make the toy go in or out. Try to avoid it!
How to put the Lush in?
Always hold the egg-shaped body to put it in, then push on the egg-shaped body itself to make it go in further to your body. Try not to hold on to the tail and push, because you may end up bending the tail and break the antenna. I can literally see one of my Lush 2's tail buckled.
How to take the Lush out?
Similarly, when you need to take the toy out, try to reach out to the base of the tail and pull gently. As soon as your hand can get a grip on the egg-shaped body of the toy then hold that part instead.
Is there any other pink toy that's not a Lovense Lush?
Yes, We-Vibe has a few vibrators that look very similar to Lush, especially after it's inserted and you can only see the tail of the toy.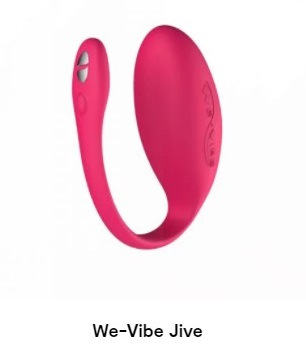 We-Vibe Jive is actually a G-spot vibrator. But after a model inserts it into herself, and you are busy staring at her tits, ass, legs, or pussy, you can't tell the difference from a distance.
What is We-Vibe?
We-vibe is a Canadian company that dated back to 2007. It's a sex toy manufacturer but doesn't seem to be known until Ohmibod and Lovense made a stir in the adult industry and they quickly catch up with their own version of interactive vibrator.
As Lovense made the right move and provided lots of support to cam models, Lovense is widely used on cam even though it may or may not be the best. The We-Vibe Jive is $119 and a We-Vibe Sync (what they call a couple vibrator) is $149. It's double the price of a Lovense Lush ($69) but We-Vibe provides a 2-year warranty whereas Lovense offers only 1-year. The fact that We-Vibe provides a 2-year warranty means that they expect their products to last for more than 2 years; otherwise, customers will all come back for repair. If a We-Vibe is really more reliable, then maybe it's worthwhile to get a We-Vibe to save the trouble and hassle to buy a new Lush every year, as the money you spend is about the same.
What is that purple tail toy that looks like Lush?
If you see a cam model holding a sex toy that looks like a Lush but it's purple, it's probably a Esca 2 by OhMiBod.
What is Ohmibod?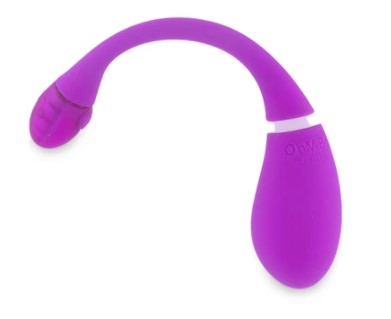 OhMiBod is the brand name. Specifically, Esca 2 is also targeted at cam models although on the website they always talk about how it helps to maintain long-distance relationships among couples who are physically apart. But I bet most of their sales come from cam models who either want to put more sex toys into themselves and get more tips, or they are so excited that they broke the toy and have to get another one.
What to do when my partner/husband/boyfriend has been tipping the cam models' sex toy?
I presume if there is no big problem with you two's relationship, then he is just looking for outlets for his sex drives.
As a cam girl, I notice how men talk about they have to cum once a day or more. And if there is extra stimulation, say, seeing a hot girl on the street or having a new secretary works in the office, then men will need to have sex and cum. Watching porn or tipping cam girls is way better than finding another girlfriend/mistress or even prostitute to have physical sex with. A lot of men do love their partners and still want to stay in the relationship. I remember one man came to my chatroom because he needs to be hornier to satisfy his wife later at night. Many men simply don't want to mess up their current relationship. But they do need an outlet for their sex drive. Maybe it's your chance to spice up you two's sex life. Try:
Talk to him and find out the underlying reasons for watching porn or chatting and tipping the cam girls. Is he bored with the current sex life? Has he a kink that you never know and you won't mind trying?
Watch porn videos together. This is what he has brainwashed with. "Every" woman in the porn videos does that.
Watch sex cams together. Does he enjoy the chit-chatting or the streamers' body parts? Which part?
Buy and wear sexy lingerie, outfits that he likes.
Buy sex toys, or even a Lush so that he can control your Lush while you are wearing it. Maybe he gets to control your Lush while he's at work? Yes, men still get horny at work. Do you rather him think about you and play with your Lush or he goes off to watch porn or sex cams at work? Oh! You don't have to broadcast on cam sites to have these toys work. Don't worry.
Discuss the situation calmly. Agreed with the maximum amount of money that he should spend on porn and cams so that he doesn't have to hide the credit card bills from you.
How much is an interactive sex toy like Lovense Lush?
How much is a Lovense Lush?
In 2021, Lovense Lush 3 was launched at the price of $119 while Lush 2 is $99 and the original Lush is $69 only. If you are new to Lovense, the $69 original Lush is the best value. You can try it out and see if you like it. You will also learn to handle it properly so even if you do break it, it costs you $69 instead of $119. And you've learned how to handle your next toy.
Lush 3: $119
Lush 2: $99
Lush: $69
How much is a Ohmibod Esca 2?
To allow for easy comparison, I choose the Esca 2 from Ohmibod to compare with Lovense Lush because they look and function extremely similar. Ohmibod Esca 2 costs $109.
How much is a We-Vibe Chorus?
Again, We-Vibe has a few similar-looking vibrators as the Lush, We-Vibe Chorus is the latest interactive one with remote control and is web-enabled.
We-Vibe Chorus costs $199
We-Vibe Sync costs $149
We-Vibe Jive costs $119 (the shape and appearance is similar to the others but it is actually a G-spot vibrator)
Price-wise, the original Lush at $69 is unbeatable. Do you want to give it a try?
History of interactive sex toys on cam
If you are still reading, that means you are really interested in this long-distance relationship friendly sex toys. Therefore you may be interested in the history and development of the cyberdildonics or teledildonics.
Back in the 1980s, people were already talking about cybersex being the next thing. The term teledildonics was invented in 1991 by Howard Rheingold. The basic idea is about using the latest technology to transmit and mimic sexual interaction even the two parties are physically far apart.
There were various manufacturers trying on this new market and many of them ended up in lawsuits regarding patent issues.
Teledildonics at the time is still for people who are already interested in "the future of sex", the general public was not aware of its existence. Not to mention it was too expensive as a gimmick or gadget on the shelves of sex shops. Therefore it is not really widely known. It is not until the toy got to sex cams when generic guys who watch porn cams have now seen these interactive sex toys work. Kiiro and OhMiBod were some of the earliest sex toy manufacturers who made themselves known and available to cam models to use on live porn cam. This is also how interactive sex toys started to be known by the general public.
If you are still hungry for more stories about the history and development of the future of sex, especially interactive sex toys, then you may read my post here.
Again, if you have more information and stories about it, do drop me a message and I will do my best to improve the posts.
It's ongoing and not just for new members, more details can be found here.