I was reading Jane Burgess' blog and found that she had decided to stop camming at Streamate starting November.  As I have never broadcast with Streamate I don't know of their problems.  But in terms of general webcam trends and traffic, Chaturbate is certainly growing fast.  Much faster than specialist Asian site dxlive known also as SakuraLive.
This is what I found in trends.google.com.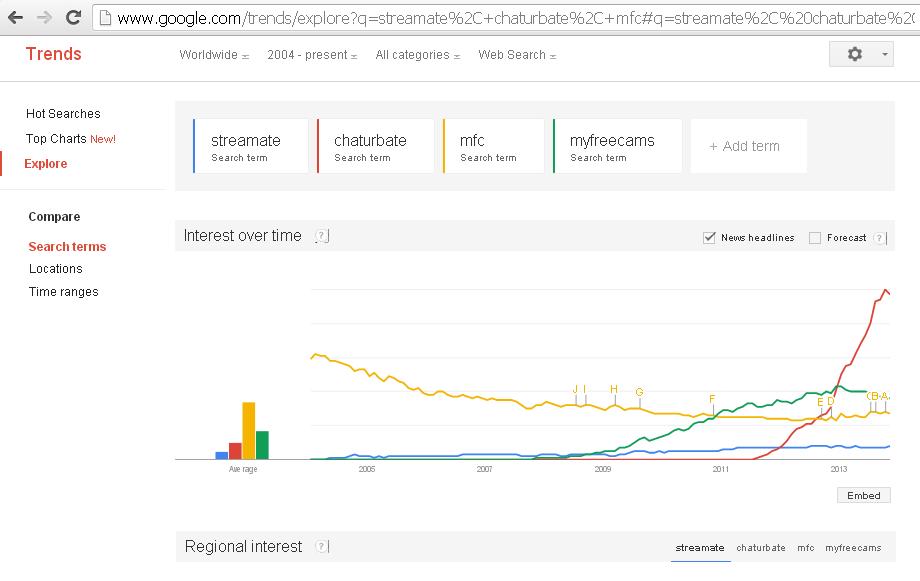 The red line is Chaturbate and it's growing real fast.
We know big cam sites like MFC, Streamate or Chaturbate which provide free chat are full of freeloaders.  But the huge traffic they get may compensate for that. I find turning on my cam at regular time helps to engage my own regular crowd which often makes it much more pleasant than camming at random free time and bumped into all sorts of weirdos without support from my mods.
Any input on that?
Streamate is steady with no real up or down in years: Go to Streamate
Chaturbate is the big grower in the last few years Go to Chaturbate