What is Flirt4free?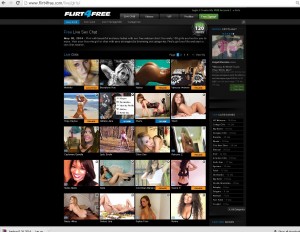 Flirt4free started in 1996. even earlier than another webcam giant ifriends (since 1998).
Flirt4free never goes the cheap way though you do get 120 credits free when sign up.  When I found them in early 2000, they had the studios to provide high quality models and technically, better cameras, faster pc and faster internet connection.  Videos are clear and sharp even in those days.  Therefore, some models were already charging $4.99/min 10 years ago.  But it's worth the quality
They also accept indy models so it's not entirely "professionals".  There are girls or guys home alone.
Check the following articles to learn more about Flirtforfree.
For everyone