Flirt4free – Is flirting really free?
The answer is: yes.
This webcam chat site, like many others, would like you to register and give them more details about you. But the registration is free. In fact, they even give you free credits if you register properly.
How to sign up
Signing up with as a viewer is pretty easy.
Choose an unique nickname.
Choose a good password.
Provide them an email address that you can receive confirmation email with.
They will then send you a confirmation email. Click on the link in the email and you will be asked to enter a bit more personal details… like credit card no.
Your bonus for giving them your credit card detail is that you will get 120 credits free up front. But if you stop here, you are still a

basic member

.
But we know that basic member status gets you nowhere with the models. As a model myself, and if you think of yourself as a model, when 2 viewers come into your chatroom and start talking to you, do you pay more attention to the one with credits and therefore one step closer to tipping you than the Grey?
If you DO give them your credit card details…..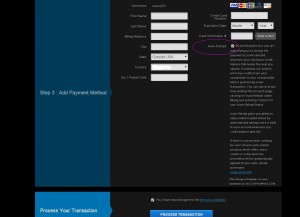 Then do think carefully and decide if you want to click this little tick box or not.
By ticking off that tick box, it said you had authorized them to automatically reload your account when your credit balance has reached your pre-set specified limit. You can change the settings any time you want at the "MY Account" page under "Auto Reload".
What next?
What next? You thought you can start chatting and tipping the models after you've created an account. But be prepared for some more temptations.
It seems to be a one-off chance to get the recurring VIP membership at $29.95/month.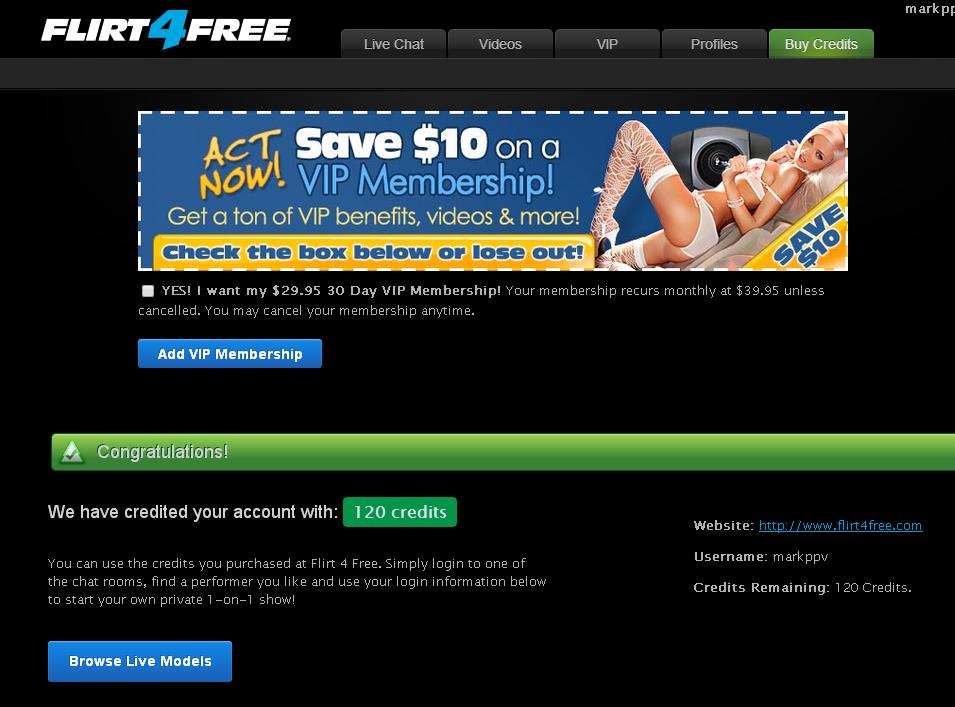 If you don't take this chance to commit, what you will see next time is: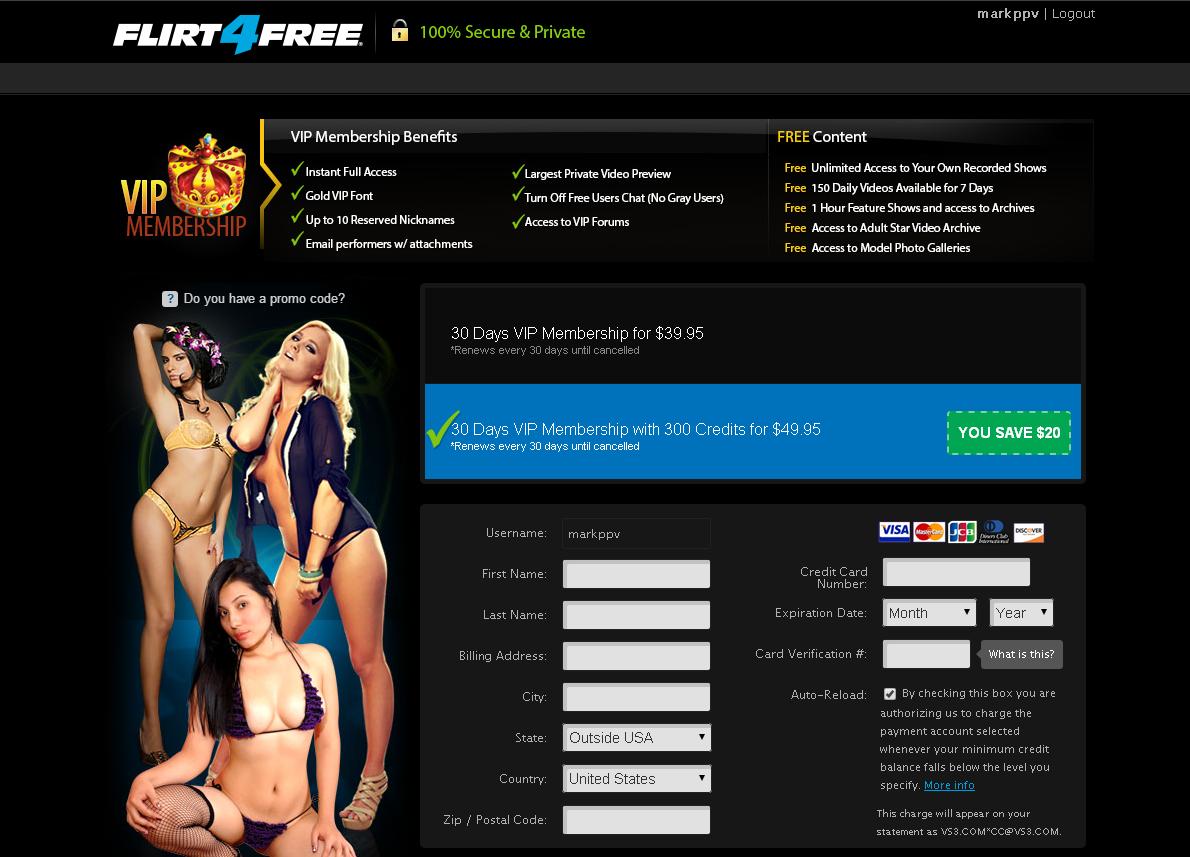 Which is either:
pay $39.95/month for the same membership or
pay $49.95/month for the VIP membership together with 300 credits
What do you get if you are a VIP member?
In the chatroom,
You'll have a gold font in the chatroom
Models will be informed that you are a VIP member of the site
You can turn off free users' chat (won't see what the Grey said)
resize the video window
if for any reasons, you can reserve up to 10 usernames and appear as a different viewer.
Other benefits:
you can email the models with attachments
unlimited access to your own recorded shows (typically when you get a private show with a model, you can have it recorded and to be watched any time afterwards)
free videos available for 7 days
free 1-hour feature show (feature shows sometimes feature porn stars!) and access to archives
free access to adult stars' video archives
free access to models' picture galleries
access to VIP forum
To me, the VIP status that the model can see when you go into the chatroom, which means you get her attention right away, is worth more than all the picture galleries and video archives that you can get anywhere free. Don't you agree?