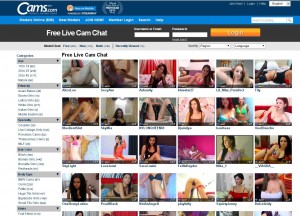 As the official live cam chat site for Penthouse, it should mean something.  We don't expect Penthouse to risk their fame to partner with dodgy cheating online webcam site.
Cams.com started in 1999 and is still going strong.  It partners with industry leading payment processing companies like Epoch and CCBill so your credit card details are as safe as can be.  This is at the same risk level as shopping online.  If you are already comfortable with subscribing service or buying things online, then this is no difference to the mainstream service.
If you worry about how will it appear on your credit card, check this post to find out.
How to Sign Up as Viewer on Cams.com?
1.  You don't need a credit card to sign up.  Just pick a username, enter an email address that you can receive the password and confirmation email.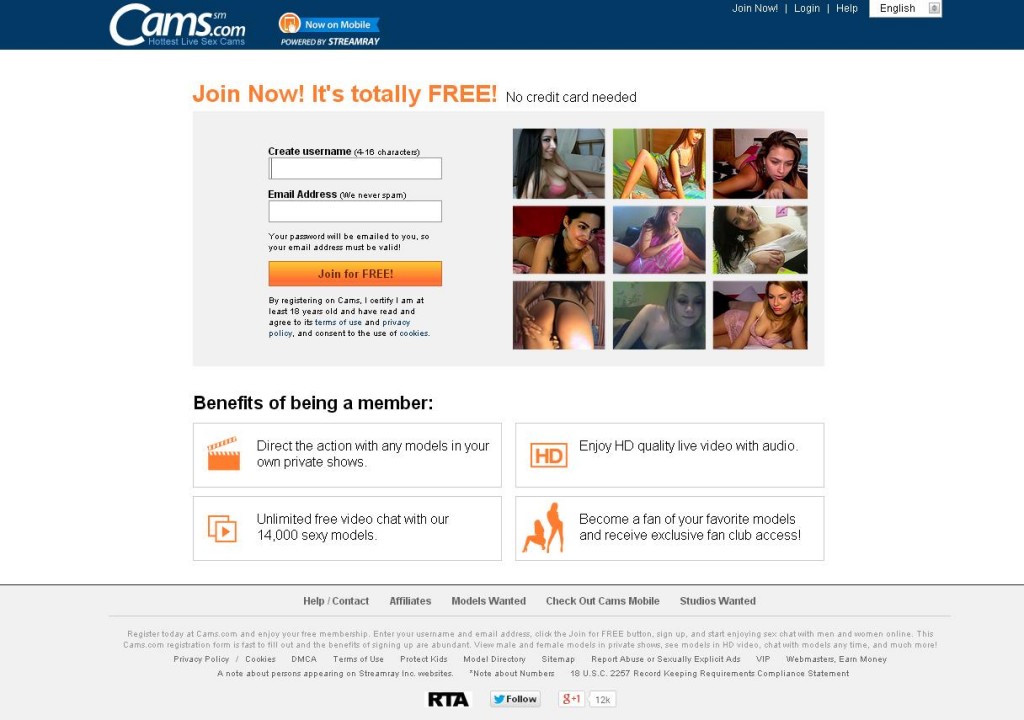 2.  Check your email, including Junk folder and look for their confirmation email.  Your password to the site can be found in an email with subject line "Your cams password is XXXXX".  Click the "Activate Now!" button in the email and you should see the following: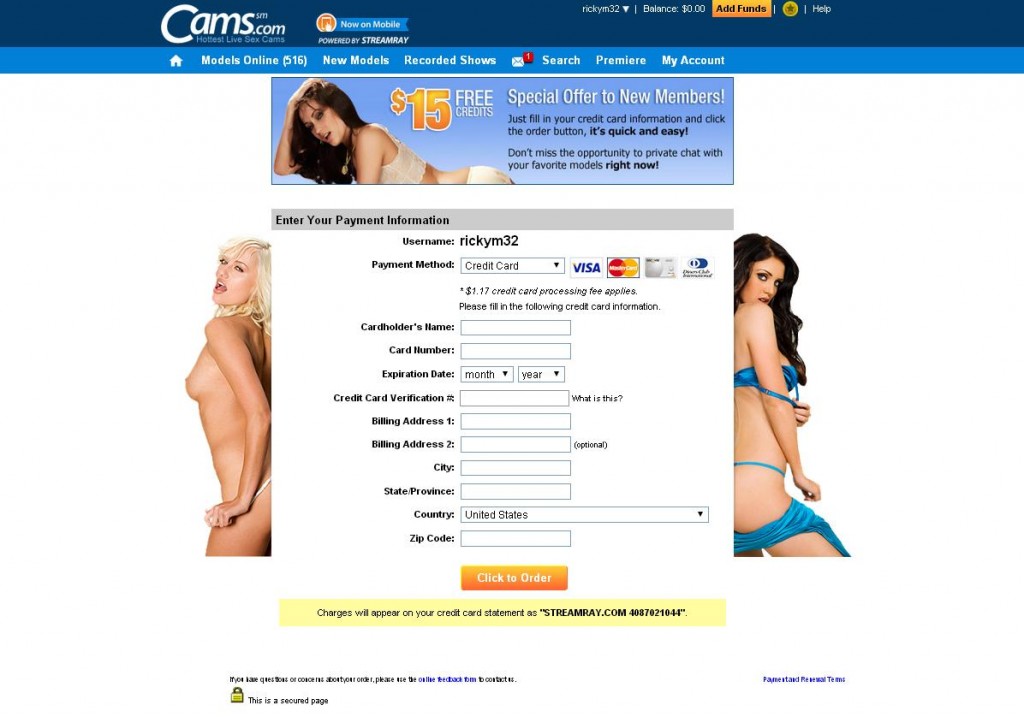 If you have already browsed the site and like what you've seen and will definitely tipping or buying private shows, then I will say, go ahead.  Click on the banner at the top that said $15 Free Creditw for new members.  You just need to provide your credit card details to redeem this.  Otherwise, you DON'T have to fill in the credit card details on this page to buy anything.  You can still click anywhere else and proceed to the who's online page to browse the girls.
What about Spam?  Do they send lots of Spams?
Under "My Account", look for "Email Preferneces" under "Personal Preferences".  Here, you can choose whether to receive email for the following:
Monthly E-Newsletter that Featured model photos and new site functions.
Billing – Expiration notices for credit cards, membership info, and purchases.
Special Promotions – Discounts and special offers on memberships, features, and etc.
Message Center – Notification of messages sent by models.
You can choose Yes or No for each one of these notifications.
Conclusion
Cams.com, the official live cam chat of Penthouse Pets is pretty safe.  It's an active site and often has different promotions for viewers or events to spice up the chat.  Check them out!
Related post: Discounts/Promotion from cams.com