Signing up with Cam4 – Part I
Sign up with Cam4 is much easier than I thought, especially when I was thinking of signing up as a model to broadcast.
1. You go to cam4.com
2. You click "Join"
3. Choose a username, password and enter an email address that you can receive a confirmation email.  You can choose to be a basic member or pay $19.95 each month to be a Gold member.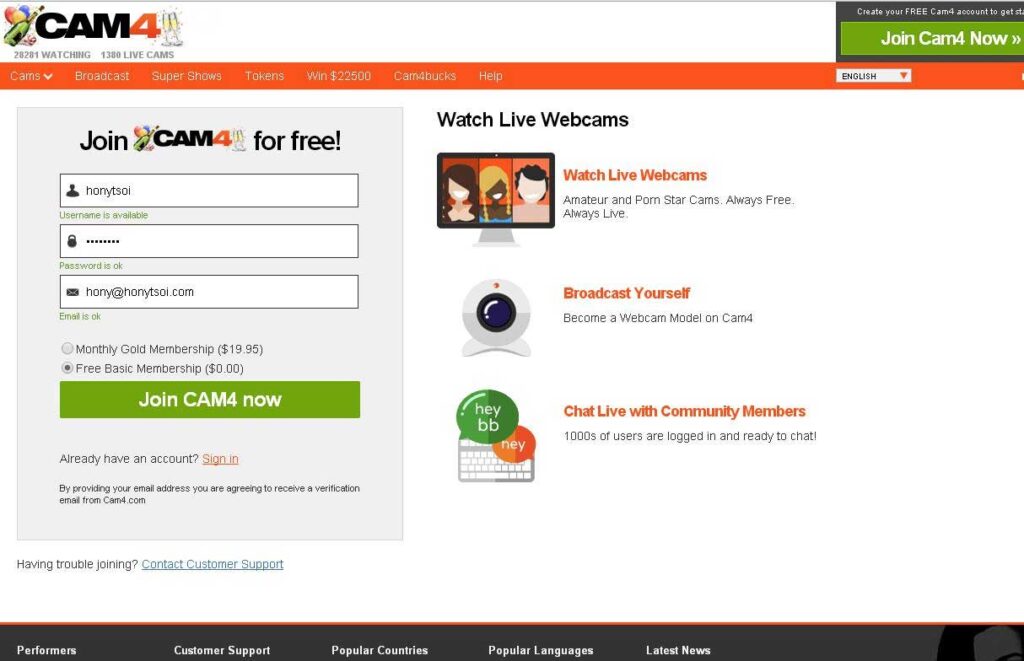 4. Click on the link in the confirmation email.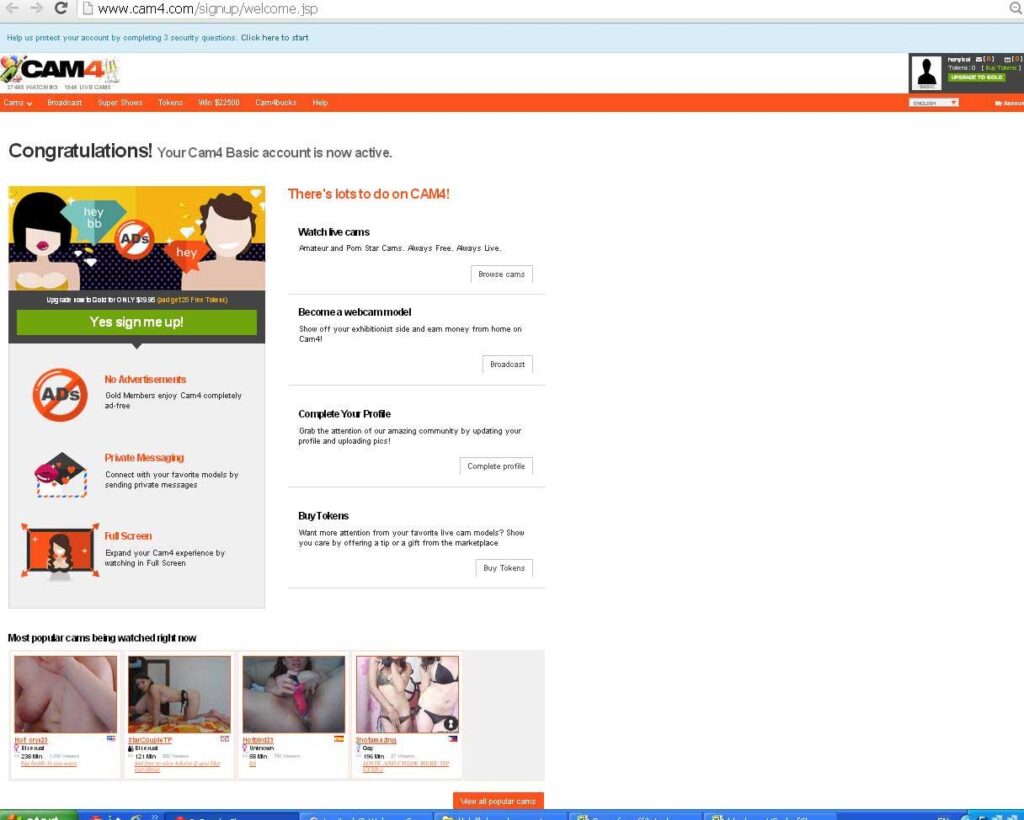 5. Now you have a Basic account which you can either watch cams or broadcast yourself!
6. If you want to broadcast right away, you will be asked to fill in your birthday, gender, and sexual preference.  Read the terms and conditions and give it a tick and you can start broadcasting!  It's as easy as that.
7. To receive your tips and show payment is another thing though.  See my next post about how models get the earnings.
You like Cam4 and looking for something similar to Cam4?  Try Chaturbate.  Chaturbate has even more features and options than Cam4.