Signing up with Cam4 – Part II
This post is about how to be a proper performer/model in Cam4, especially to receive your tips and show the payment. Before that, you need to sign up at least as a Basic member. See my previous post on how to sign up as a Basic member.
1. After you've done that, look for Cam4Bucks (It's now called Cam4Pay) at the top of your screen and click on it.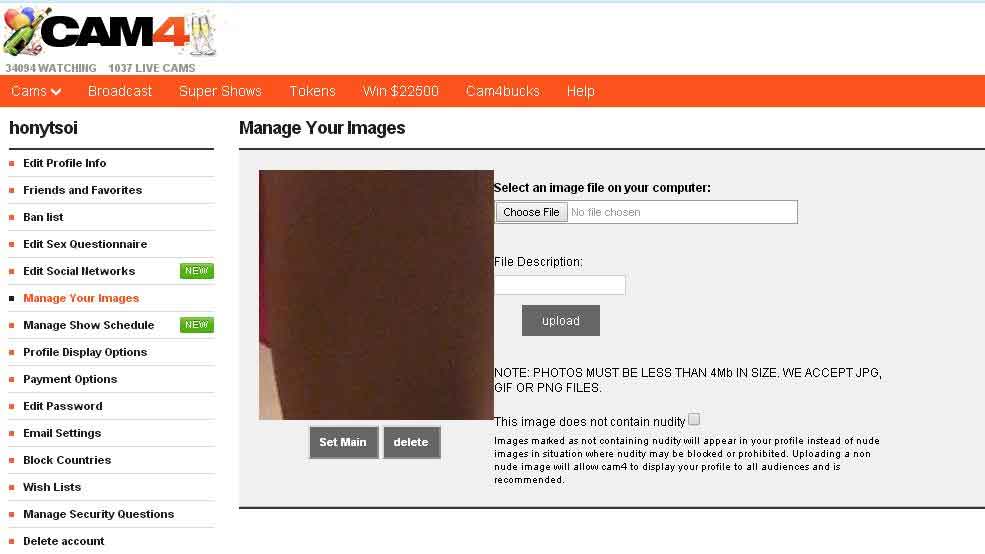 2. Enter your full name and real date of birth.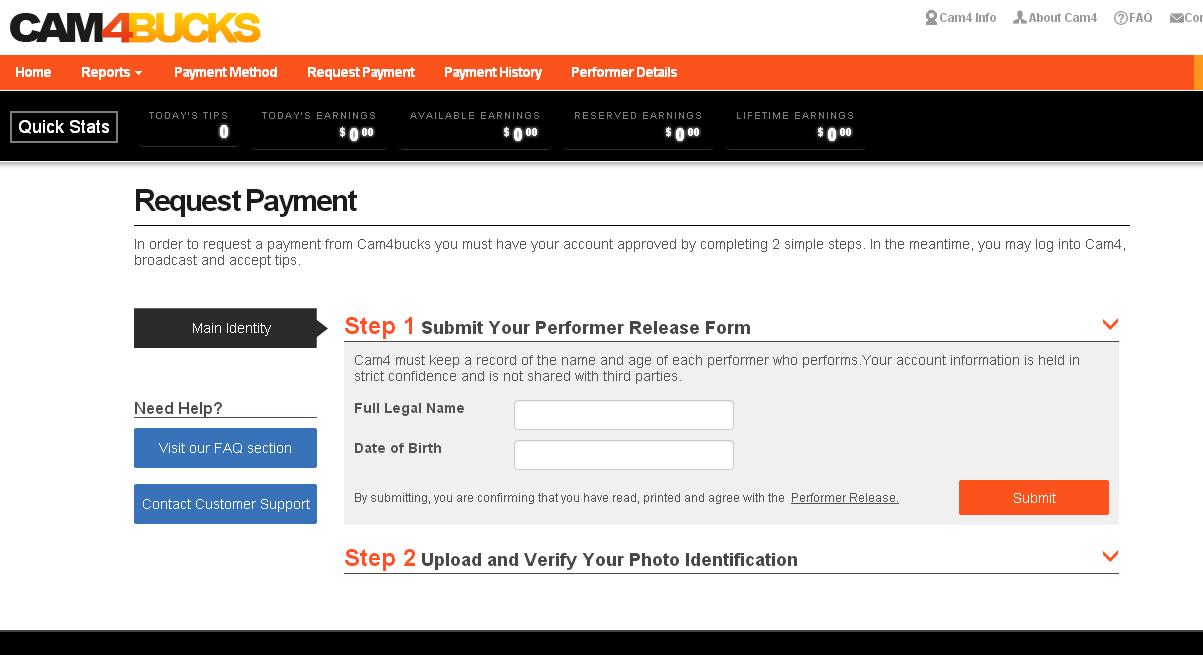 3. Have your identity proof ready, be it a soft copy of driving license or passport or a physical one for taking snapshot using the webcam.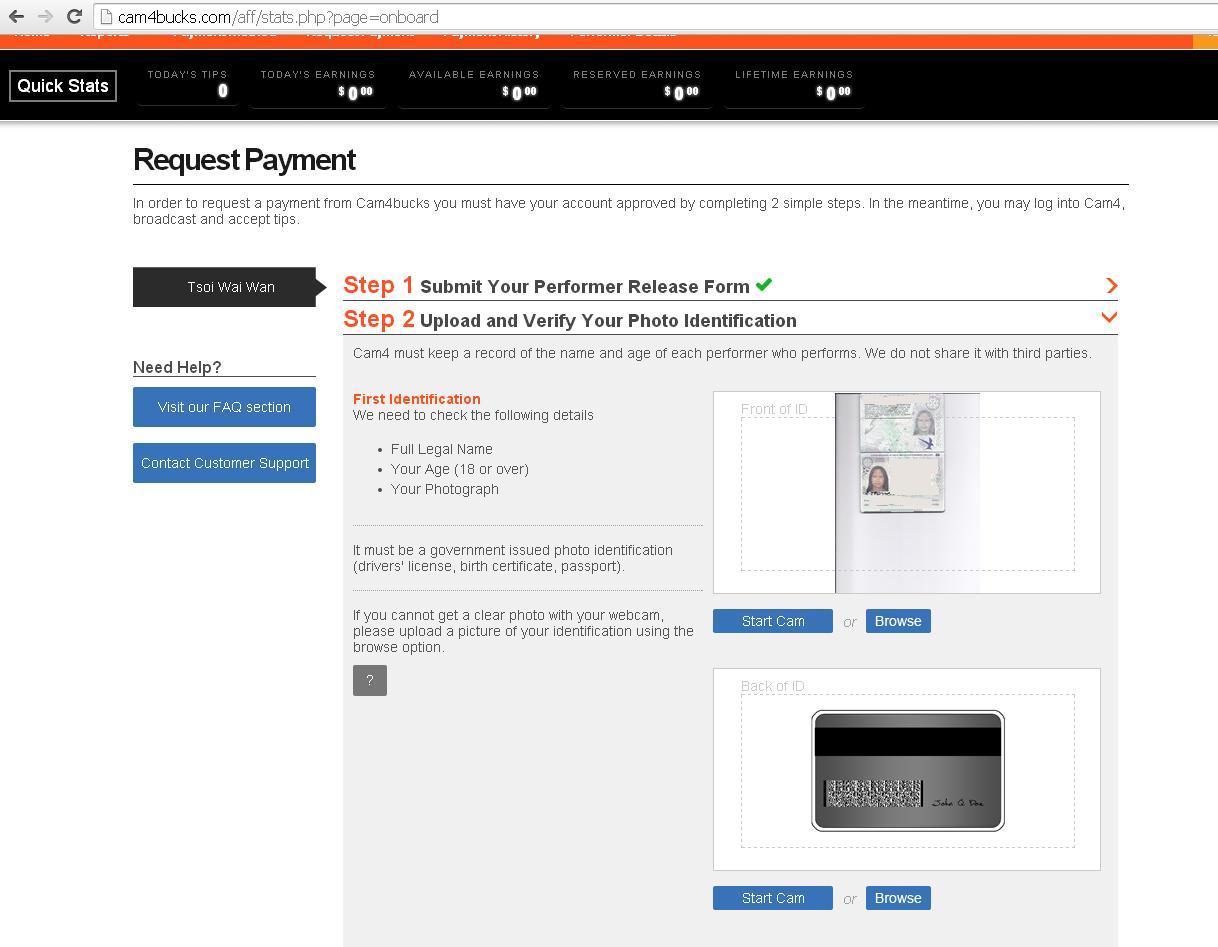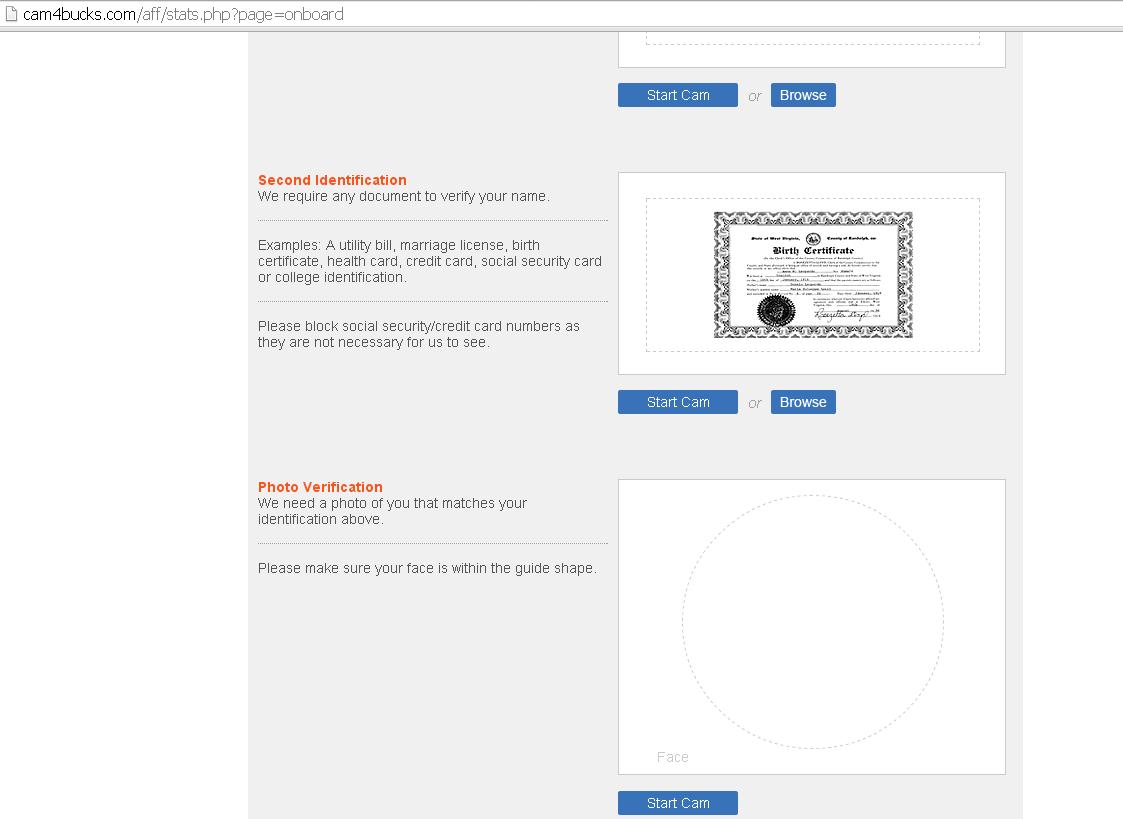 4. Notice that you will be asked whether you have someone else go on cam with you. If you want to add another model, click YES.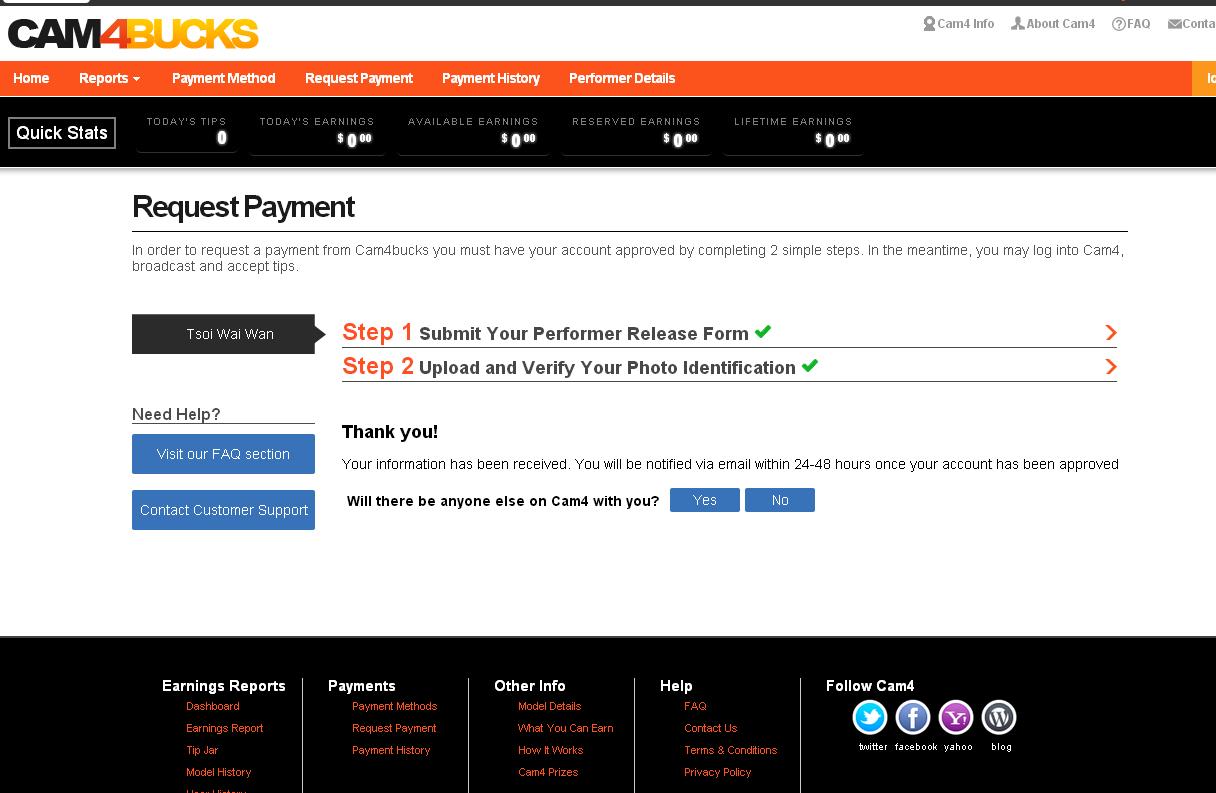 5. If you are going solo, then you are pretty much done and just have to wait for them to approve the identity verification document. If you got partner(s), repeat the previous steps for the next model.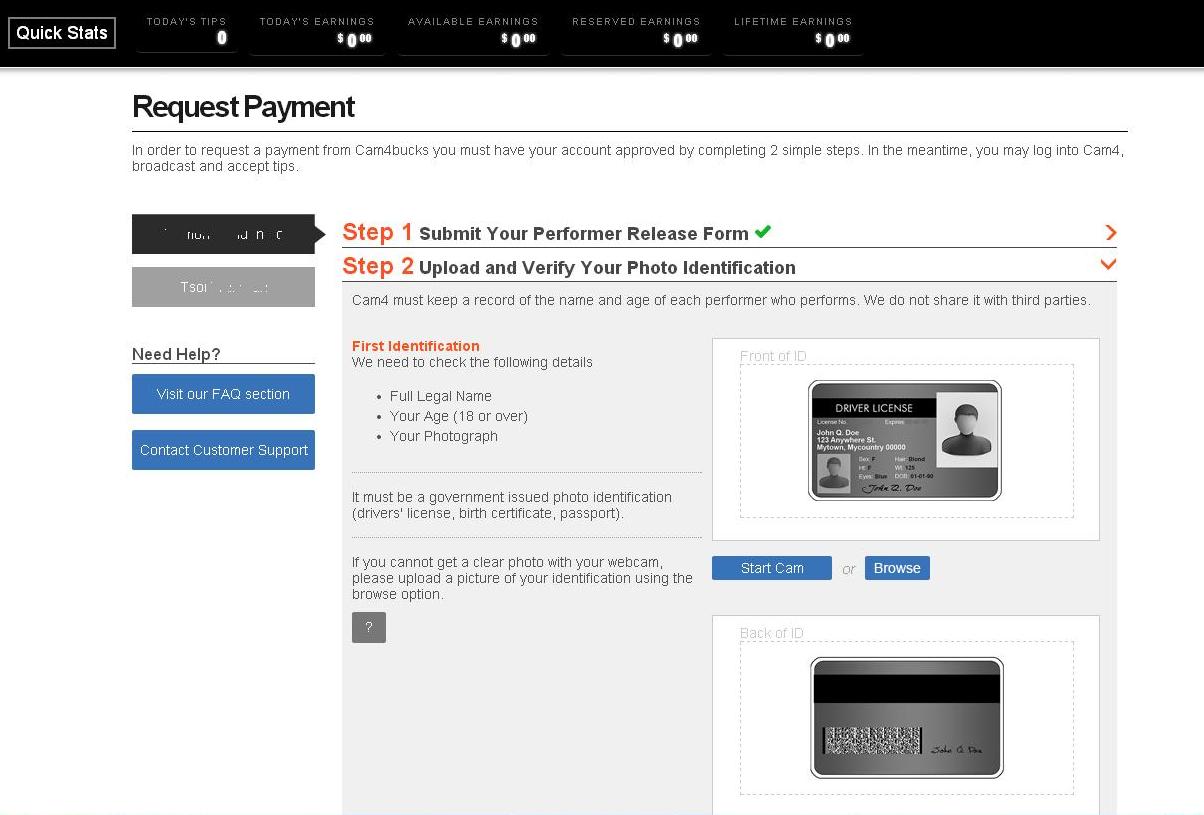 6.  When you are done, wait for the confirmation email of account approval and you are one step closer to receiving your first payout!  Why?  See my next post on how to actually get your earnings and payout.
Looking for a cam site that is similar to Cam4 to broadcast? Chaturbate has better features and is growing popular. Give it a try!