Get your Cam4 earnings in your pocket
ok.  You have created an account on Cam4models.com, and they have approved your account, and you have broadcast and get some tips and show earnings.  But the money doesn't automatically send to you at the end of the period or when it reaches a certain minimum amount.  You have to ask for it.
Here is how:
1.  Go to Cam4.com.
2.  If you haven't set up your payment method, do it now.  Available options are Paxum, Yoursafe, US Direct deposit, CA Direct deposit, Euro Wire, and other processors depending on your region.  If you plan to watch or tip other models in Cam4 then you may receive your earnings as Cam4 tokens too.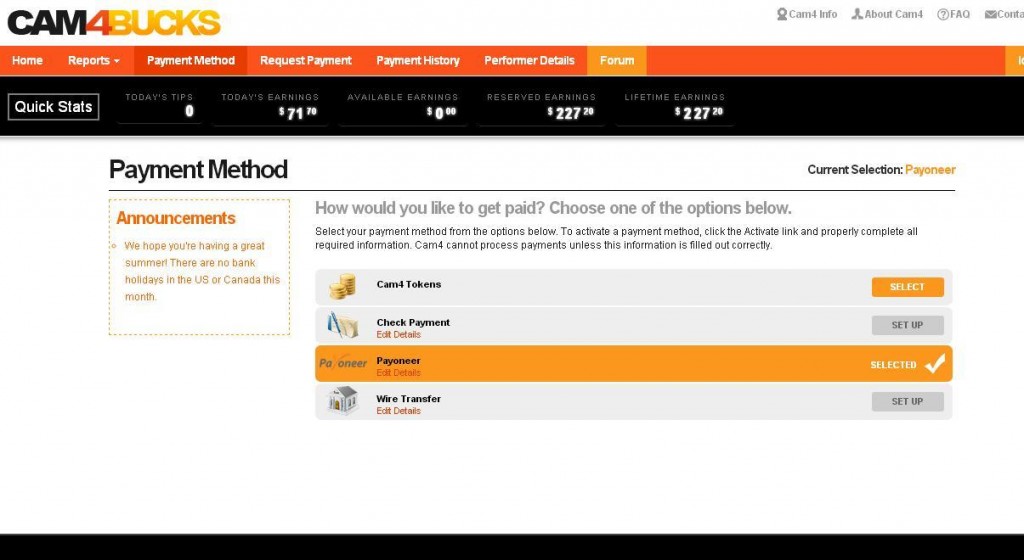 3. Next, check the "Available Earnings" at the top of the screen and make sure it's over $50, the minimum payout amount.
Notice that Cam4 holds 3 days of your earnings to make sure the transactions are valid and avoid disputes.
One good thing is that you don't have to wait until the end of the period to receive your payment.  You may request it on any weekday (ie. Monday to Friday except for public holidays) and it takes 3 days to arrive.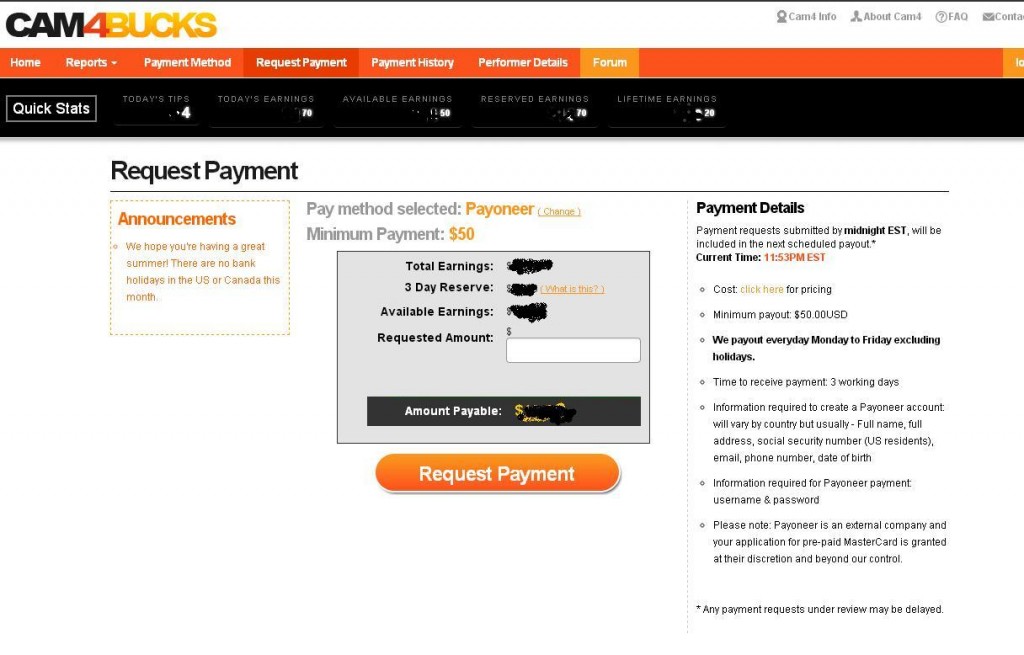 4. Decide how much you want to convert or receive and click "Request Payment".
5. Your payout will be on the way. 🙂