No more exchanging contact details in Bongacam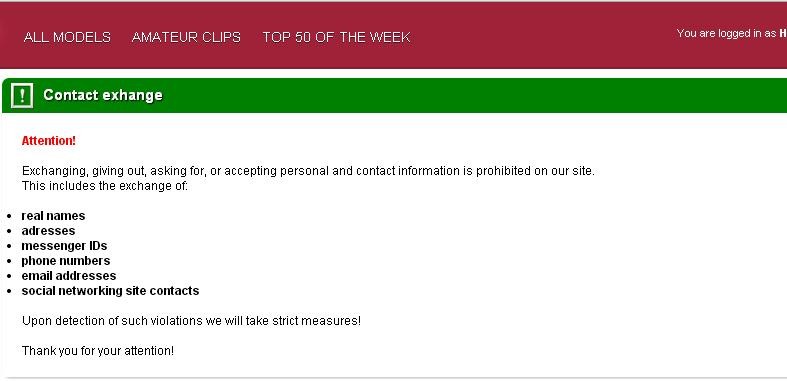 As of 12 Jun 2014, I saw this notice when I login to Bongacams.  It basically boils down to:
You can't ask for, give out or even accept any of personal contact details, let alone exchanging.
My question:
As a model, there is no way for me to stop someone comes into my room and the first thing he says is "My Skype: bigcock69"
Do I get banned for seeing it?
Shall I run to Bongacams' support to report this and clear my name?  Before someone else complain to the support and get me banned?
Won't it help Bongacams to earn more money if they can stop viewers from asking for fake spy shows from models and paying only 7 tokens/min?
Will Bongacams go bankrupt if they take away the "Private on other cam sites" option for models as that's all they get?
Go to Bongacams
Feeling rebellious?  Want to fight these rules?  Flirt4free let you show your Twitter ID and Instagram ID on your profile.


Go to Flirt4free