There is a difference between Bongacams and Chaturbate when it comes to offline messaging.
Chaturbate has no proper messaging system if the model is offline.  The only way for another person to contact the model is by tipping him/her offline and attach a note to the tip.
Bongacams, on the other hand, is rather different.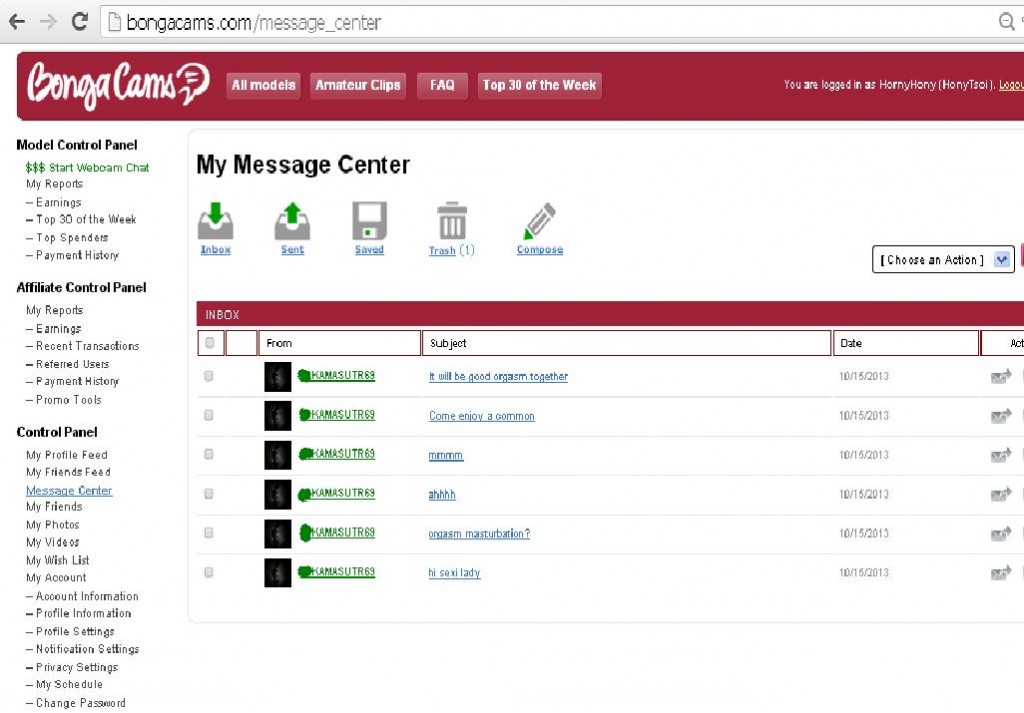 With Bongacams, there is a message centre for both the models and viewers to use. They have also implemented something like Facebook which you can "friend" another person and each person has their own wall. But you don't even need to be friend with him/her to send her/him a message.
Which one is good and which one is bad?
Advantages of Bongacams' messaging system:
Models and viewers can communicate any time with privacy on both sides. No one has to provide any additional personal details like twitter ID, facebook account or email address to stay in touch.
Models or viewers can block the other party easily or complain to  Bongacams if he/she is causing nuisance.
Better communication allows better friendship. Viewers can get to be more acquainted with models and receive more personal attention from him or her.  In return, happy and attached viewers may reward models with more tips and gifts.
Disadvantages of Bongacams' messaging system:
In Chaturbate's case, unless the model has revealed further contact details like email address or twitter ID, the viewer has no choice but to tip to leave her/him a note.  An emotional  "Missing u" message may earn a model a very decent tip!
On the other hand, the model has no way to communicate to the viewer if the viewer is offline and is not verified to accept tips.
So, which one do  you prefer?