Not a new idea. AmsterdamliveXXX have done it over 10 years ago. Can Flirtforfree do it better?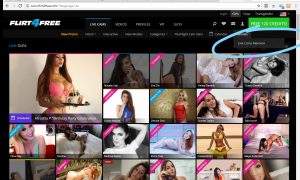 Have you noticed that when you arrived at Flirt4free, there is a menu option on the right called "Channel"?  If you click on it, it reveals that it's a voyeur cam for their mansion where a few girls are living in there and you get to watch what they do in the house. A bit like the Amsterdam live cam where you can either talk to a girl who sits on a transparent seat in front of a laptop or you can choose different camera views around the house and see what you can see.
How many girls aka FlirtBabes are there in the house?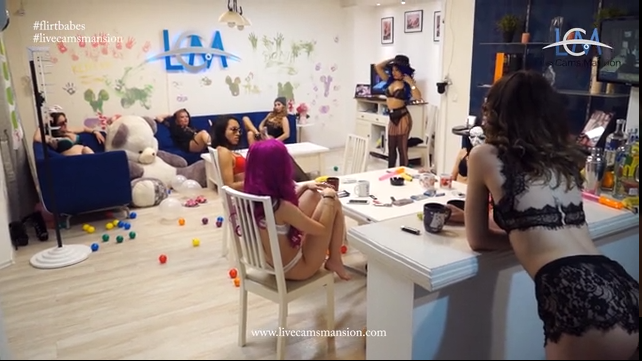 There are 5 bedrooms and about 5 to 7 cam girls living in Flirt4free's Live Cam Mansion featuring:
Nikki Crystal
Laurette Deville
Simone Isabel
Tia Akira
Kendra Blu
Lorenna Love
Bonnie Blue
Jaqueline Merlot
Kiarra Fox
What is there to see (layout of the house)
The voyeur live cam house is open 247.  There are a total of voyeur cams in the 3-storey house.  8 cameras on the ground floor, 9 on the first floor and 2 on the second floor.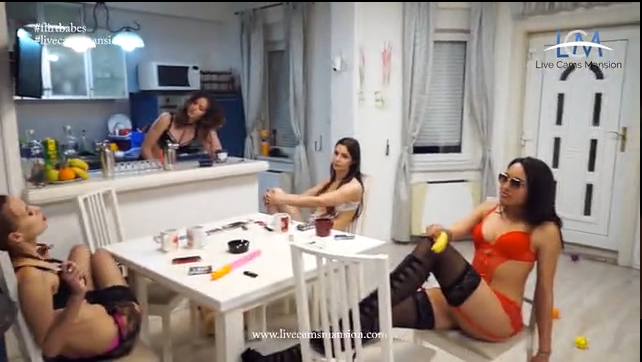 On the ground floor, there are live cam in the 2 bathrooms, one single bed bedroom, the flirt desk, two cams at the lounge, one in a small lounging area and then one in the kitchen.
On the first floor, there are three bedrooms that are with double beds and each occupy by one lady so that's 3 cams for watching them privately in bed. One cam in the bathroom where you can watch them having a bubble bath. There are cams in 2 other toilets if peeking at girls using toilet is your thing. Finally, another cam in a lounge.
On the second floor, it's much simpler. There is one cam pointing to the double bed and another cam showing you the bathroom view.
It seems to expect that there is one girl on the ground floor, 3 on first floor and 1 live cam girl on the second floor. The double-bed in the bedrooms are, of course, for the girls to mess about, kiss and fuck one another. So if you would like to watch some girl-girl lesbian scene then stay tune with the first floor bedrooms.
How much to voyeur in this Live Cam Mansion 247?
The fee is surprisingly reasonable. Its:
25 tokens for 24 hours which is roughly USD2.6 depends how much credits you buy or
Free for those with VIP membership.If you are already a VIP member then you should check it out. It's part of your paid package.If you are not a Flirtforfree member, then good news is that, if you join F4F you will get 120 FREE credits which is enough for you to voyeur (120 credits / 25) 4 days with 20 credits left).  After a day or two of watching the girls' voyeur live cams, you can decide if it's worthwhile to pay for the VIP membership.  Still can't decide? Check out my Is it worthwhile to be Flirt4free VIP article.
What's the Catch?
The catch is, this live house voyeur cam is for people with serious voyeur fetish.  If you are not, then probably after you watch the girls walk about in the house, maybe wriggle in their beds for a while you will want more serious actions. Then you may as well go to the regular Flirtforfree chat.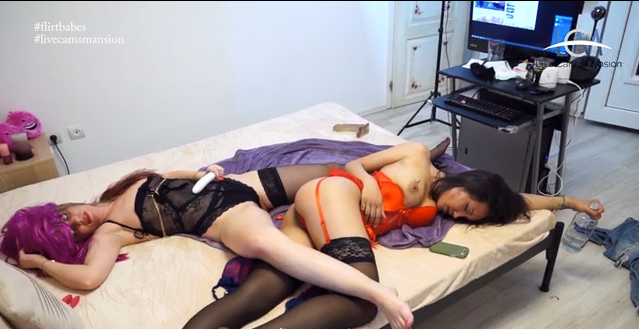 After all, it's not bad to spend 25 tokens to peek into other girls' private business for 24 hours and see what you can see. You may tip more in an ordinary chatroom and get less.
Related posts: