Lovense Cam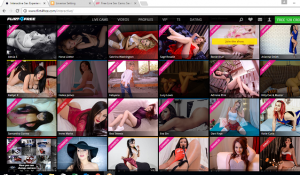 Teledildonics like Ohmibod and Lovense are definitely taking over the sex cam world. Ohmibod cam caused loads of disputes both in chatrooms and webcam forums. A year later, everyone started to settle in and more interactive cyber sex toys are available on cam's.
Ohmibod started off as a sound activated smart vibrator.  Ohmibod cam girls can set different levels of vibration of the toy based on tip size. The louder it is, the harder the toy vibrates and the more pleasure it gives to the girl. Though there are viewers who do not believe the toy really react to sound. And numerous arguments happened in chatrooms and other forums about the girls faking the moans and cum. Girls end up having to take the toy out from herself and let the guy tip and watch the toy vibrates on its own.  Finally, after months of arguments. Those do not believe go somewhere else while others enjoy a new experience of being interactive. The fact that his tip can cause toy vibrates in his favourite cam girl's pussy is cool.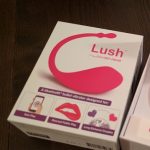 Lovense cam came later and offered a different solution. On top of being sound sensitive (use in real life. It doesn't make sense to use online), there is software add-on to the girls' web browser to directly track the amount of tips and the smart sex toy reacts according to the settings defined by the girls. The result is that, Ohmibod viewers welcome the new way of playing and those who are sceptical about sound activated you are more convinced by software controlled one.  Since then, Lovense gets a bigger and bigger share of the teledildonics cam market. More and more cam sites support Lovense too.
Where to find Lovense cam or Ohmibod cam?
For Lovense, as it requires Lovense' Chrome extension to work, cam sites and Lovense must be pre-agreed and arranged such that the tips are passed to the Chrome extension and then Bluetooth to the toy. Be it Lush, Nora or Max. Cam sites that support Lovense includes:
MFC (Myfreecam)
Eurolive
Naked
Camplace
iFriends (dead)
MyFetishLive
Camgasm
Lovense tippers send love
I have been using Lovense on cam for some time now.  I got myself a Lush because it let me put the whole toy I and I can still have my hands to play with myself or chat with the guys online.
During these months, I received lots of vibrations from my fans. And above all, his love. Many guys are so kind and want to make me feel good. In the past, they may send me tips or buy me things from the Amazon wish list and that's about it. But now they can directly and immediately make me feel good. Numerous times their joint efforts (non-stimulating tipping) drive me to the climax and watch me moan, cum and melt on the floor. :). Thank you love. Thank you for being so kind to me and send me love and cum.  I certainly look forward to many Lovense cum from you. Muah!
See u.