Camplace is closed
On 29 March 2022, Camplace announced that their cam site will close down at the end of April. Customers are prompted to use up their tokens soon. See my post about the closing. Meanwhile, check out these cams!
---
Not quite "Emerging cam site" – Camplace
5 years ago, Camplace was new and even got the Best Emerging Live Cam Award. Though this European cam site hasn't grown as much as I expected.
The 5 years history has answered the question of whether Camplace is safe and legitimate. If it isn't then most customers would have been gone and that's the end of their business.
No. of models online on Camplace
The number of models online is pretty low by current cam sites' standards. There are less than a hundred models online and we are not talking about any narrow niches so there are fewer girls in CamPlace. Camplace is open to girls and studios everywhere. Similar to Camplace, Xlovecam is also popular with European camgirls but Xlovecam has nearly 500 girls online.
Languages support include English, Deutsch, Français, Italiano, and Dutch so if you speak these languages you can switch the whole site's language to the one you like. If you need more languages choices, however, Bongacams may be a better choice because the cam site supports 33 different languages. It is very likely that your language is covered.
Is Camplace safe?
As I said, being able to be in business for 5 years or more means there's no big wrong. I haven't heard of any news about not paying the models or cheating customers. However, I do notice that they have to sell ads or send some of their web traffic to other sites. If they are doing well enough with their own customers, they will not try to send them to other porn video sites like Bangbros.
Ads on Camplace
All cam sites sell ads to other porn sites to a certain extent. Being a small cam site, Camplace does have to make their ads more clickable to increase their chance of earnings. Watch out for the following if you want to chat, watch or interact with the cam models or cam couples rather than seeing ads.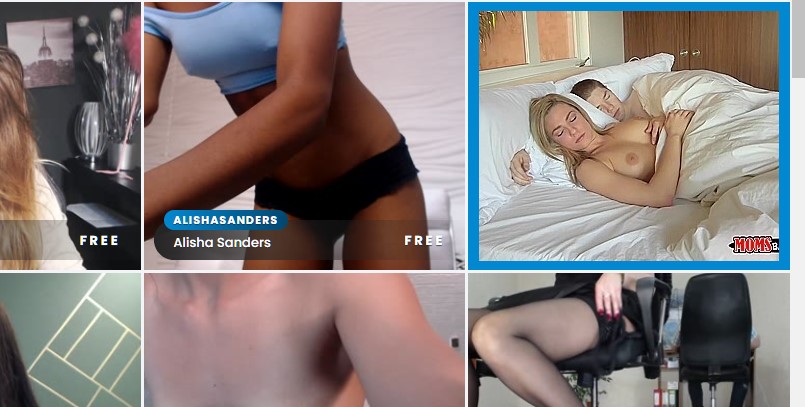 Noticed that on the Who's Onlne or Live Cam page, besides the real camgirls, one of the "cam" with a solid blue border is actually an advertisement to take you to a different porn site. If you just want to look for someone to chat with and flirt then DON'T click on these blue border boxes. They are not live cam models on CamPlace.
---
5 years ago – Adult Webcam Award
Once again, the annual Adult Webcam Award for 2016 is on. I can see lots of models got their nominations, together with all big cam chat sites all trying to get some publicity.
I was curious who was the winner last year and so I looked it up. I was surprised to see a new site called Camplace which got the Best Emerging Live Cam Site title. I haven't got around to looking at it but I should. New sites got new technology and new idea. Maybe it's better than the old big guys like Camcontacts or MFC! I will keep you updated once I found out more about Camplace. If you have cam on CamPlace, no matter as a model or viewer, please do drop me a line and I will share your thoughts with everybody here. 🙂