Canlialem is a Turkish live cam site all in Turkish.  Canlialem is Turkish for live world or live kingdom (canli is live, and alem is world or kingdom).  Görüntülü sohbet (video chat) and kameral sohbet (camera chat) are available here. If you don't speak Turkish and you are using a browser with translation, say, Chrome, then you can still navigate easily there.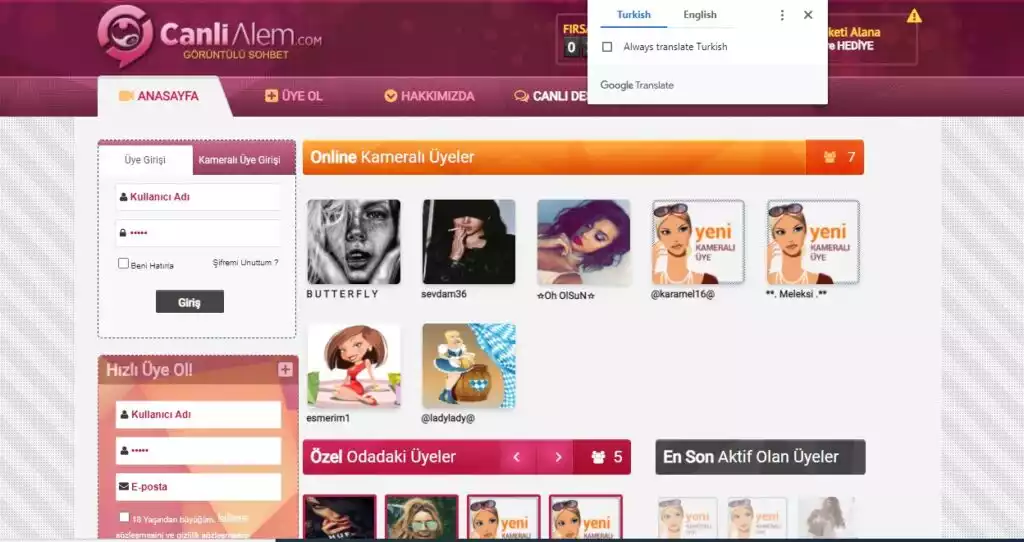 Before you can even see the list of models online on Canlialem, you have to do the "I am human" captcha of finding all the cars or bikes in multiple pictures.  If you get it wrong, then you have to do it again. It can be quite tiresome. I start to wonder if it's because this is a Turkish site and I'm in Asia. I look suspicious.
ok. After all the hard work of looking for bikes or cars, you will finally get to see the girls online.
Is there a free video chat on Canlialem?
Yes and no, it is free, as in, you have to create an account in Canlialem first but there is no need to provide credit card details or any form of payments.  All you need is to choose a username, set a password, and give them an email address.  Once you have done that you can freely browse and watch the girls online.
If you want to chat with the girls, however, you have to buy chips at least once; otherwise, you cannot have text chat the models on Canlialem.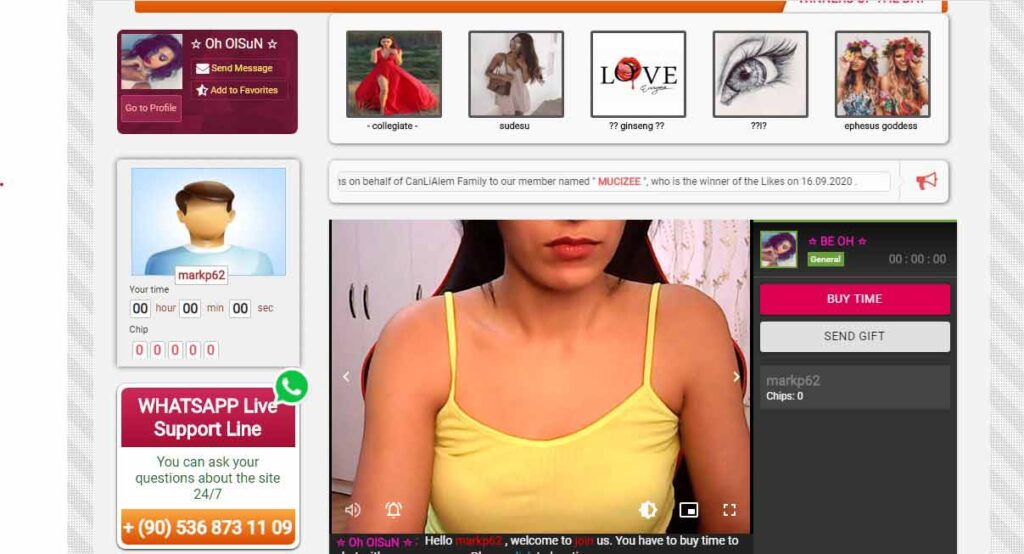 Private chat on Canlialem
There are about 10 girls online at around 9 am Turkey time. Separately, there is a section about "Members in a private room". It often has about 4 to 5 girls there. If you click through you will see their profile and have no live view of her room.  I presume you just have to "buy time" and go private with her.
Can I message the girls in Canlialem?
Yes, you can message any models and it costs 1-minute duration of your chat time per message.
Summary
In short, Canlialem is a small Turkish site.  Almost any interaction with the models costs chips. also, they don't seem to have gay cam (gay cam sohbet).  If you are looking for gay cam, maybe you should head to xlovegay.