Free Tokens for top 5 spenders in Bongacams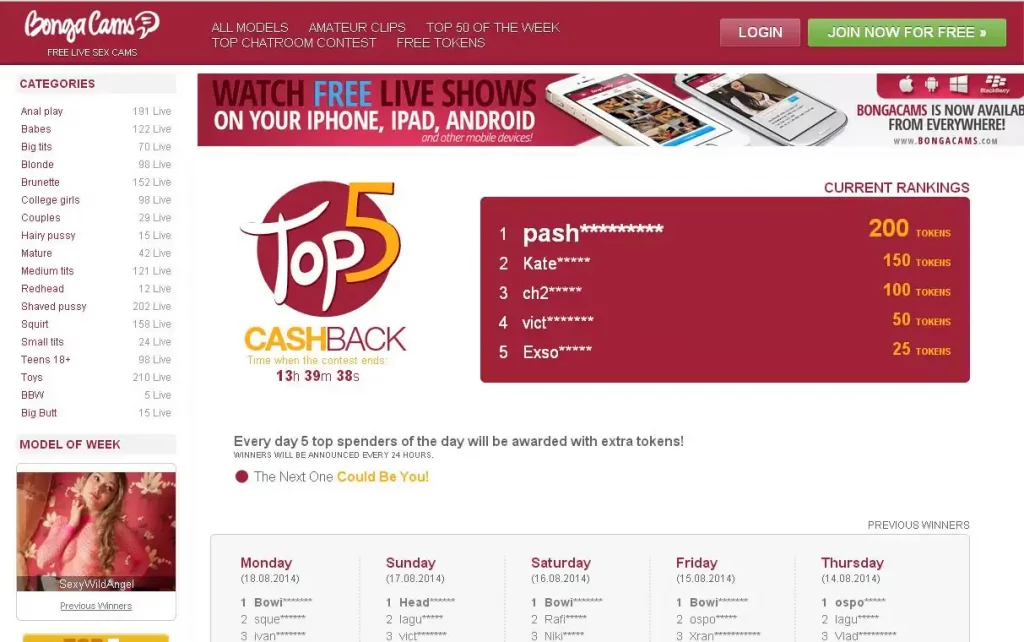 It's very straightforward and very simple. The top 5 who bought the most tokens get a prize.
Top spender gets 200 tokens which is worth about 18 – 28 Euros depends which rate you apply (1 token = 0.09 – .014 Euros).
# 2: Get 150 tokens free
#3: Get 100 tokens free
#4: Get 50 tokens free
#5: Get 25 tokens free
It's an ongoing campaign to encourage customers to spend.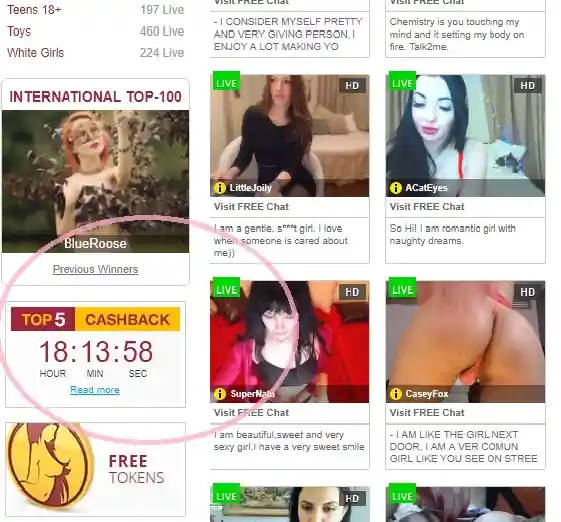 Check the countdown for the Cashback campaign and make sure it's still running.  Click the "Learn more" button there to see whether you have won in the last 5 days and whether you are one of the top 5 winners for today!
Though check the ads on the left-hand side below the webcam categories on their site to make sure that the campaign is still on.
Good luck!
PS. Check out the other discounts and cashback from Bongacams here.