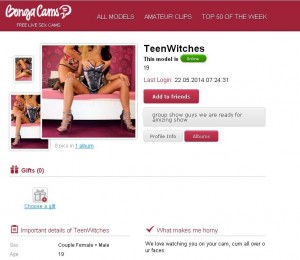 As you know there is an "Add Friends" button while you are in a model's chatroom.  There is also a "Add to Friends" button when you are viewing a model's profile.  But making friends is not entirely free.  At least not for a free member.
A free member on Bongacams cannot make friend requests to models.  The only way he gets friends is when the model chooses to "Add as friend" and then he agrees and confirms, not the other way round.
One has to buy tokens at least once so as to become a Gold member permanently.  Any Gold, Platinum or Unlimited members can add friends, as in, submitting friend requests to the models.
It's not entirely unfair considering you can buy as little as 1.99 Euros of tokens and you become a Gold member forever, regardless of your account balance.  And a Gold member status do differentiate you from the free ones so it's quite a good deal really.
If you are still a free member of Bongacams only, maybe you should consider buying at least once to get that status?  Think about it!