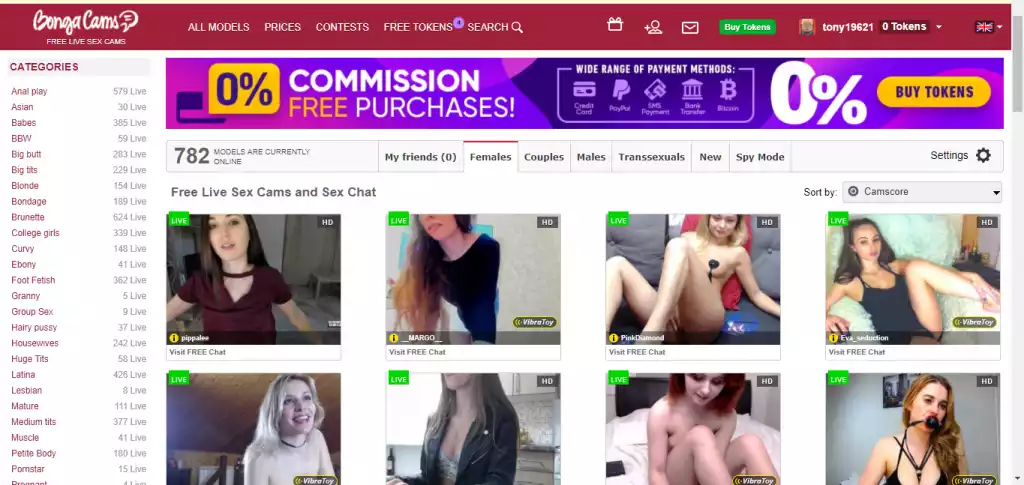 Bongacams is giving out bonus discount to anyone who would try topping up their account on a mobile device, no matter you are new or old customers.
How to get discount on Bongacams?
Go to Bongacams on your mobile phone or tablet.
Login to your Bongacam account. If you haven't got one, create one. Maybe do it on the desktop first, so that you can get the ordinary welcome bonus for new member first.
Buy any amount of tokens. Today, the minimum amount you have to buy is €2 or around USD2.48 for 13 tokens.
Spend these tokens on your mobile device and you will get up to 100 tokens back, subject to how much you have spent. For example, if you've bought 78 tokens on your phone just now and spent 55 of them, you will get your 55 tokens back as a bonus.
More discounts from Bongacams during other seasonal periods and festivals:
Attention to this Bongacams discount's Terms and Condition
This promotion applies ONLY IF YOU HAVE NEVER BOUGHT TOKENS USING MOBILE DEVICE BEFORE, no matter you are new or old customers.
All activities, including purchasing tokens and spending the tokens HAVE TO BE DONE ON A MOBILE DEVICE.
You don't have to spend the tokens you just bought on the mobile device in one go. You have UP TO 7 DAYS to spend them. But only the first time purchase counts.  If you buy more tokens on a mobile device within the next 7 days then only the amount you spent on the first purchase counts.
Maximum payback is 100 tokens, even if you have bought more and spent more than that.
If you speak Spanish, you may try the cheap Spanish cam amateur.tv. The cost per coin may be similar to cam sites like Chaturbate (CB) but the tipping amount is lower than Chaturbate in general.