I was rather fed up today coz Chaturbate was not working very smoothly.  Somehow, today, no matter how many times I started the app for tracking tips or showing goals, any app died in 10 seconds.  I've closed my browser. I've cleared the cache.  I've even rebooted my machine.  I've logged out from Chaturbate and log in again.  But nothing works.  So I thought I would go to ChatRoulette and do something different.
I tried to go to Chat-roulette but made a typo and Google suggested me a bunch of results including Robbie Williams' song – Losers' promotional video on YouTube!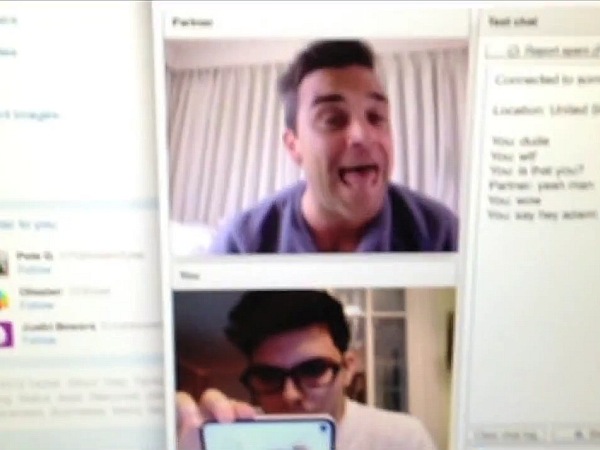 It was back to 2012 when Robbie did that video.  The video was about him singing his then new song "Losers" to random people on Chatroulette.  It is still controversial whether the people he chatted and sang to were real random collection of people or "actors".  But it all doesn't matter.  What matter is that webcam chat "was" and still "is" popular.  In fact, it may be even more popular because our smartphones today are so powerful that you can chat with video and sound smoothly over wifi or affordable "unlimited" data connection package. Sex webcam chat sites like Camcontacts, imlive or xlovecam have mobile version up many years ago.
Why did he choose to sing the song to the people on webcam chat?  Yes, it's for publicity.  Does he think people who spend time at home to chat with random strangers are all losers?  Or, is he trying to pass his message of "not caring about being a winner" to people on cam who are more likely to be losers and wish them luck and wise?
Are webcam chat folks "Losers"?  What do you think?