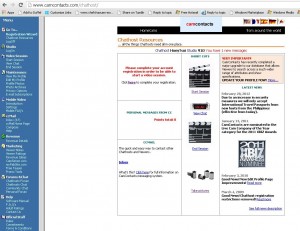 Last week I login to my Camcontacts' model account, which wasn't used for almost 10 years. Lols.  The account was kinda active except they want my age verification documents so that I can broadcast again.  10 years ago, the famous 18 U.S.C. 2257 Record keeping requirements was not introduced yet.  So I submitted the documents.  2 days later, I checked again.  The same message showed saying that I need to complete my registration.
I thought I would give them a poke and wrote to them both through Camcontacts' internal messaging system and also DM them in Twitter.  No, no response on Twitter and there was no internal email over the weekend.
I logged in to Camcontact's chathost control panel again and decide to click through and if necessary, submit my documents again.  Then I saw a message from the internal email system stating that my face + ID picture need to be of a better resolution.
2 days later, I checked my account and the status is the same.  It still says I need extra document before I can start broadcasting.  The picture I sent them was  2048×1152  .and the identity document details shows perfectly even on my phone when you zoom in.  So, I don't know what's the fuzz about it.  ok… One more try before I give up.  I took a pic of me using the 8M setting (3264×2448).  If it still fails, I will move on to somewhere else.
Meanwhile, I will strip on Chaturbate and flirt on Flirtforfree.