As I said in my other post, LiveJasmin and jasmin.com are the same things. They are owned by the same company and they are just different branding.
One big noticeable difference is that, as LiveJasmin is the original site, it still has the early year 2000 look.  As we know that smartphones have taken over the whole world and most people have iphones, Android phones, or Windows phones rather than an old Nokia or clam-shell type phone-only phone that does not have internet access. Phone apps become the norm and it has introduced a new standard of the user interface.  Now, many websites have re-design their user interface to make themselves look like a phone app on a PC desktop.  Jasmin.com and JoYourself.com are one of them.
This is what Joyourself looks like: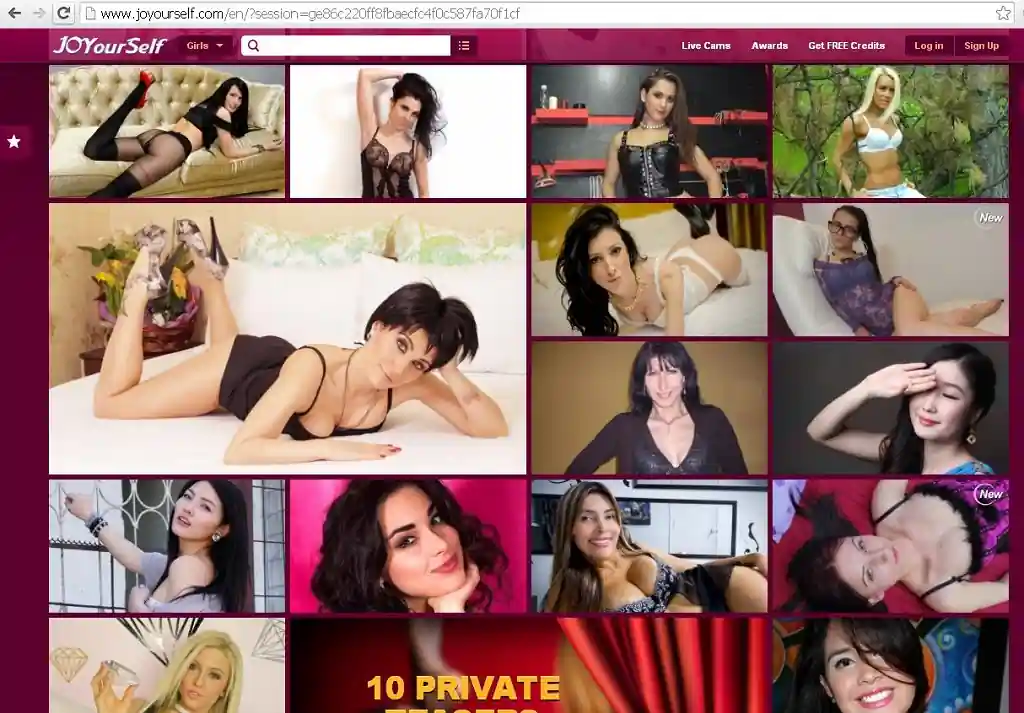 The irregular sizes of pictures of models who are online simulate Pinterest.
Not to mention the ever-scrolling scroll bar which makes it difficult to scroll to the bottom of the page to change the language if you are an expatriate in your residing country. They are geo-targeted and chose the default language your residing country uses. Luckily, it does stop scrolling after 2 or 3 clicks. 🙂
If you are happy with the old style of HTML and don't like the phone app interface, then you may want to stay with LiveJasmin.
If you know there are some other differences between these 3 sites please leave me a message below. Thanks!
Btw, have you tried XLovecam yet?  It looks kind of similar to Livejasmin and maybe less pricey.  Give it a try!
Looking for other choices? Or do you want something different? Have you tried these?