How to get 50 free tokens on Camsoda?
The answer is, you have to sign up as a basic member to get the free tokens. Once you are a member, there will be different promotions and games that you may earn 1,000 free tokens. To sign up with Camsoda, look for the "Join" button at the top right-hand corner of the screen. If you do spend a lot of time on cam and would like little extra benefits and less annoying ads, you may even join as their premium member and get 200 free tokens! Do look out! The 200 free tokens for the premium members are only a one-off offer. You don't get that 200 free tokens every month even though your premium membership fee recurs every month until you cancel it.
Click the button and then follow along with these instructions.
Alternatively, if you browse around, it won't be long before you get a pop-up for signup.
How to sign up and get free tokens from Camsoda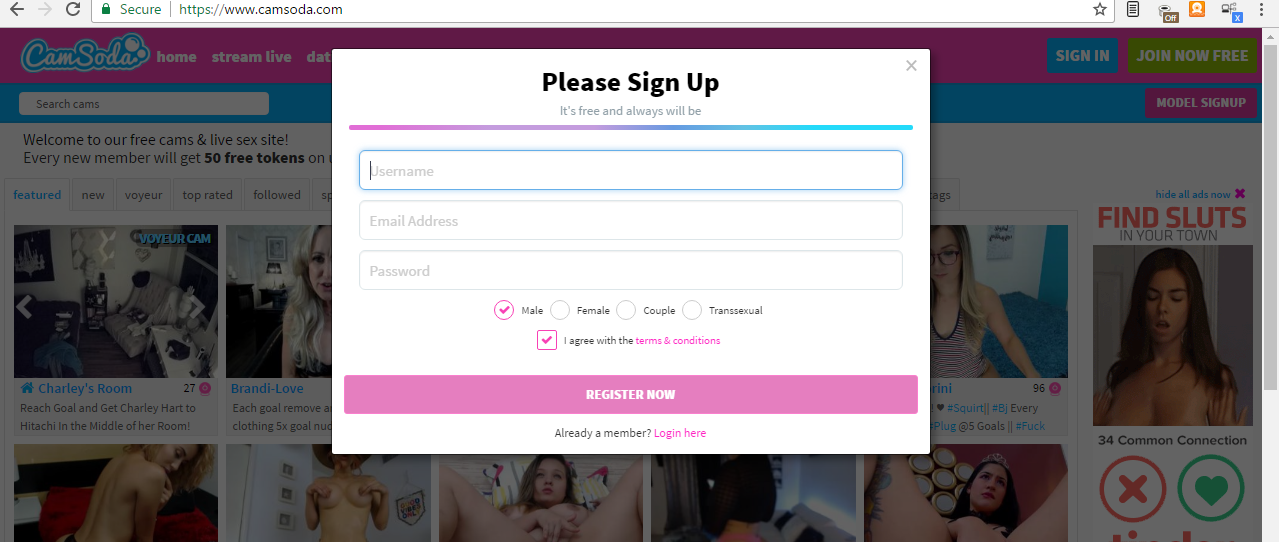 After you've filled in the previous page, you will be asked to buy some tokens. Read carefully here. There's an option in which you can get 50 tokens for free. You can always buy more tokens later, or upgrade to be a paid member which gives you extra benefits like adjusting the tip sound!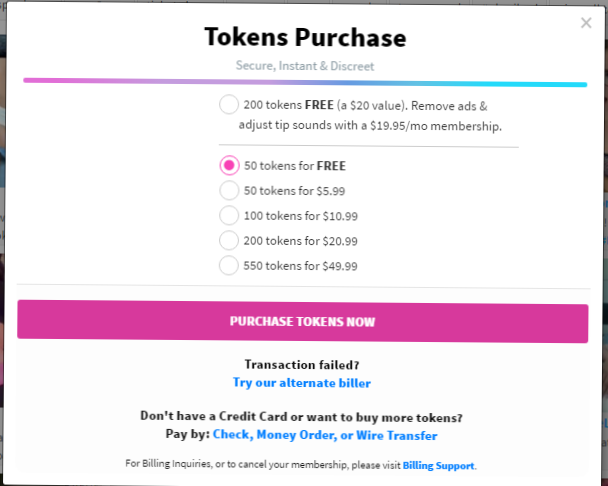 Ok. Even if you opt for the free 50 tokens option, you have to pay a price in another form, say, your valid credit card details.
Rest assured that they won't charge to your credit card if you have chosen the free token option.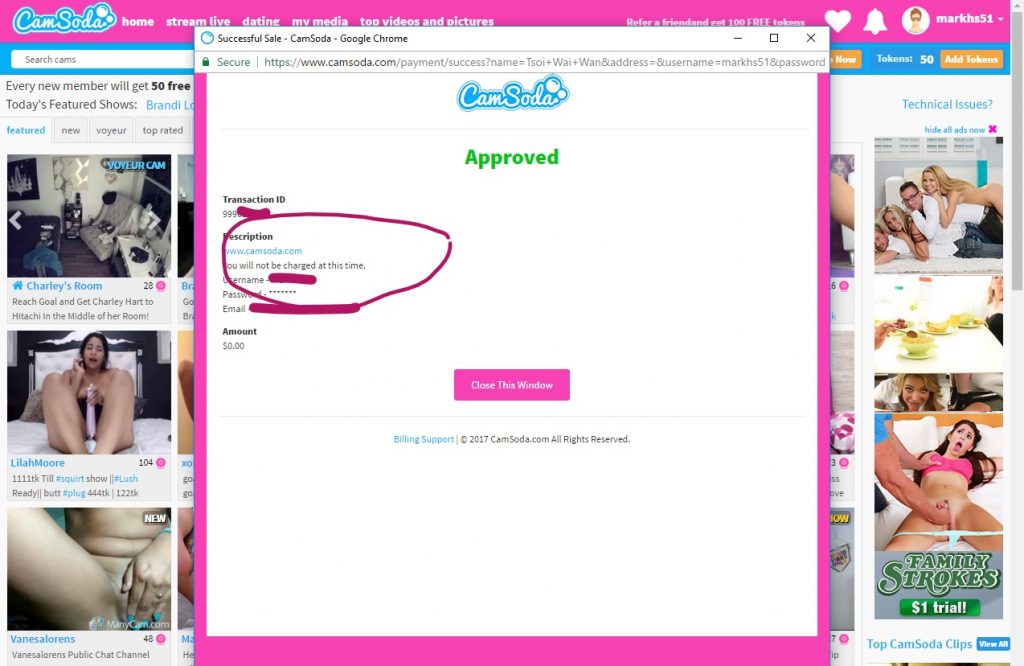 Here are your free 50 tokens for giving them your credit card details.

It isn't that hard.  Click the button and try it yourself.
Meanwhile, have you heard of these cams? Some of them provide two-way cam-to-cam too. Check them out.
More free tokens from Camsoda
Once you are a member of Camsoda, there are many chances for you to get more free tokens. Camsoda is one of the young cam sites that understand modern marketing. You've seen a camgirl in a cage next to the shark in the sea. You have heard about connecting the Lovense toy to vibrate according to the Dogecoin price fluctuations. So certainly, there won't be a lack of games and competition for customers to get free-spending credits. Check out my post about the latest discount code, games, and competition to get more from Camsoda.