Spot the Duplicate Models in Asianbabecams
Your challenge today:
1. Spot the duplicate models in this picture
2. Find at least two models who are working in the same studio
You have 30 seconds……. Starting NOW!!!!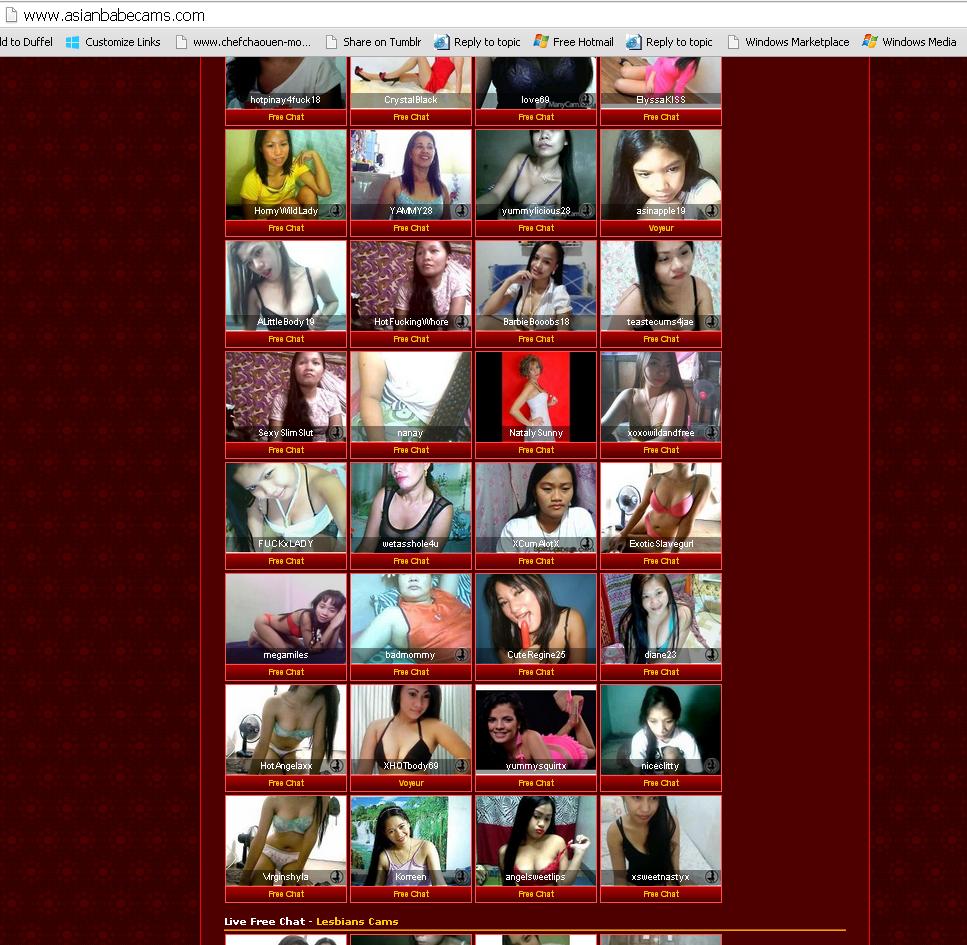 Have you found them yet?  There are two cam girls who run separate chat rooms under different model names.  The first one uses a very identifiable bedsheets / curtain fabric as backdrop and they happen to display on the who's online page so closely that starts to draw my attention.  When I start to look for more, I found the other one.
The other cam model wears light blue bra and panties with a tiny fan next to her.  This time, again, the two chat rooms appear on the who's online page one above another so it's very easy to spot.
Then having noticed the fan, i saw another model has an identical fan, at the same side of the model, at the same place and the background is so similar.  So, I would guess that they are working for the same studio.
Answer: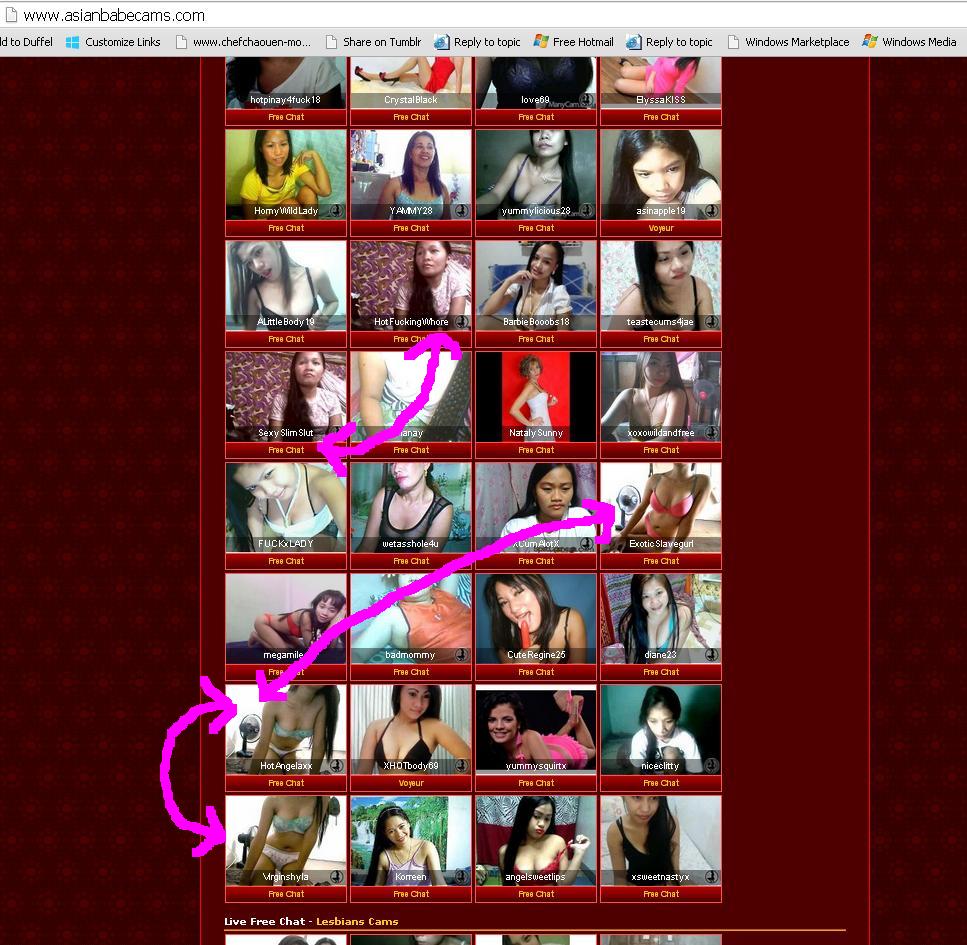 Is it cheating?
Well… someone is.  But I won't be surprised if even Asianbabecams doesn't know about this.  It could all be the studio's doing so as to increase the chance of their models being picked by the customers.  It doesn't harm after all.  Just that we don't take that "no. of models online" too serious.
If you like Asian girls, Asianbabecams is probably the cheapest Asian cams online.  Do visit them and take a look – no matter you are checking for hot Asian babes or you are as cheeky as me to look for duplicate cam girls.  Lols
Related post:
Where to find more Asian cams?
If you love hot Asian girls but are really quite tired of the patterned bedsheets backdrop behind them, try SakuraLive.  SakeuraLive is stuff full of super cute submissive Japanese girls. Read my other post about SakuraLive aka DxLive here.