What is Asianbabecams?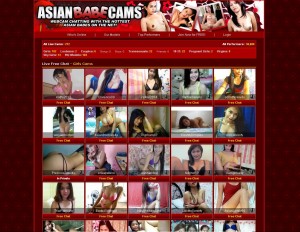 Guess what?  Asianbabecams.com is full of …… Asian cam girls, and some Asian gay men too.
asianbabecams.com started in around 2004.  So, yes, they are over 10 years old and they are not new.  It is a good sign though coz they are still around.  For those who think porn sites on internet are all dodgy should feel better if you know that this site is around for some years.  At least Visa or Mastercard hasn't killed their account because of any cheat/theft behaviour.
Asianbabecam seems to have lots of Pinay (Filipina) though there are one or two blonde or western looking ladies who somehow ends up in this Asian cam girl site.  Don't ask me why?  Otherwise, the site is full of long black hair, dark nipples and tight asses for those who love Asians.
This is what I get when I haven't even registered.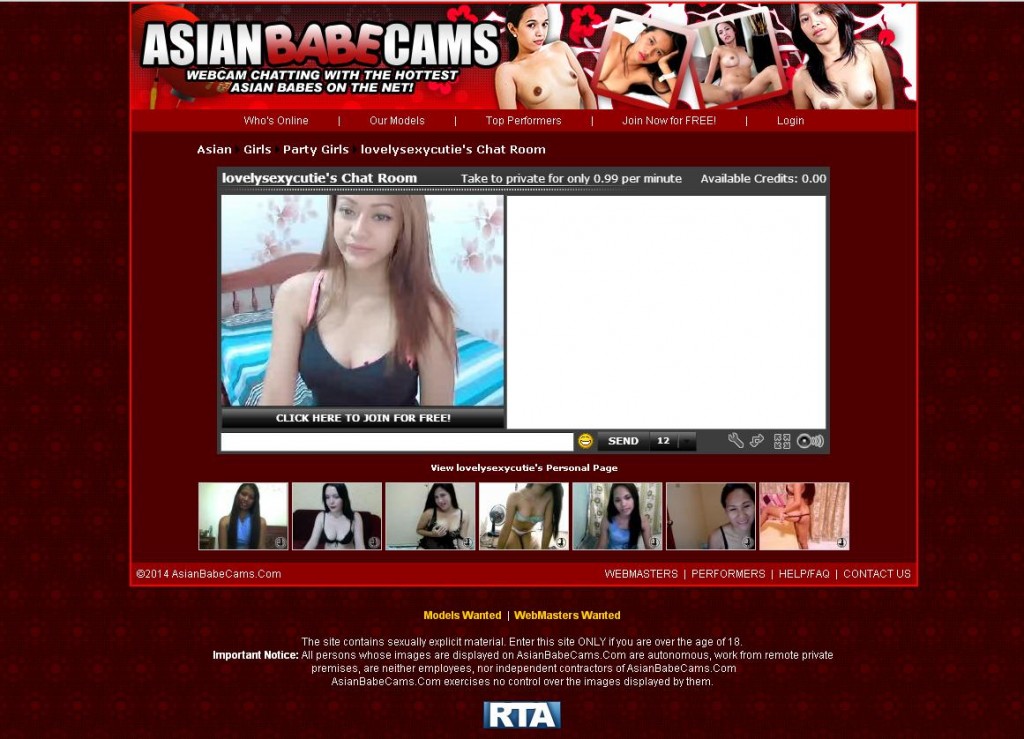 Asianbabecam FAQ
Q: How much is the private shows?
A: Private shows are cheap.  Lots of them charge $0.99/min only though some charge $1.99/min.
Q: How safe is Asianbabecams.com?
A: See my post here.
Q: How will it appear on my credit card bill?
A: See my post.
Other Asian cams
If you are looking for cam sites that are dedicated to Asians, Dxlive aka Sakuralive, Asiancamsex aka Asiancammodels, and FC2 are a few to name. Sakuralive and FC2 are Japanese-specific, so if you like to hear cute Japanese girls' moan and grunt then you should definitely take a look at SakuraLive!