What is AsianCamModels?
AsianCamModels is quite a simple looking cam site that features mostly Filipina cam girls and couples. If you like Filipinas then this certainly meets your basic requirement. And the site does look a bit basic in terms of design.
First impression of AsianCamModel
As I said the look and feel of AsianCamodel is rather basic. It looks like a website from 15, 20 years ago. On the Who's Online page, there are over 100 hot looking Asian cam girls. If you put your mouse over the picture, you will see what you actually get in her chatroom.
What you see Not what you get?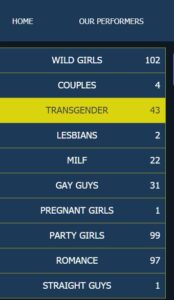 Unfortunately, it is often quite disappointing that the real-time camgirl is not as hot as she promised in the Who's Online page. The lighting may not be as good as the photo, the girl is a bit fatter or not as sexy. The shiny (oily) face with her hair blown by the fan because it's too hot starts to make it almost uncomfortable to watch.
When at last you go into a chatroom and she is sexy and hot, make sure you check the screen name and her sexual orientation. I have high regard to LoveOnTop69 and Sexbigcock. They are both hotter than most girls on this site and they are trannies. If you don't mind watching tranny then yeah, it's great.
Is AsianCamModels safe and legitimate?
Asiancammodels.com can be dated back to 2004 so there is a long history of the site. It used to look like this.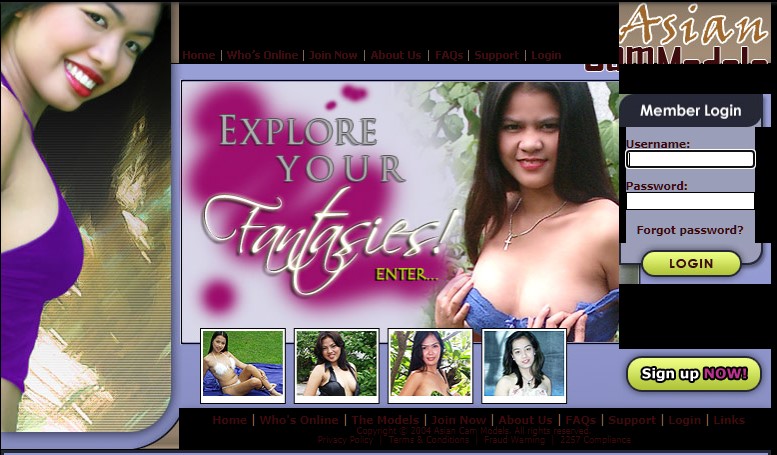 The disclaimer on their site, however, does show that regular precaution is more than necessary in this site.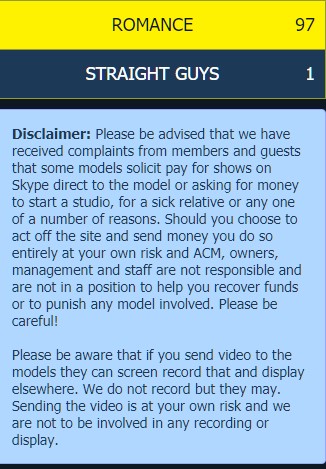 Basically Asiancamodels.com is saying that if you lose your head and either give the models lots of money or you expose yourself and she recorded it, they will not be able to do anything to help or save you. It sounds like they have more cheating camgirls on Asiancammodel but I am sure it's true with other cam sites. Just that other cam sites have stricter rules and may ban the models once they were complained by the guys.
Conclusion
If you like Asian cam girls and worry about the cheats and fraud, why not try SakuraLive (aka Dxlive) where there are plenty of cute Japanese girls. They do tend to be paler but they can be so cute and lovely. And if you like tanned Asian girls and prefer to be on the safe side, you'd better stay with big cam sites like Cams.com, FC2, or Chaturbate's Asian cams.
Sites similar to Asiancammodel
Other sexy Asian cam sites that are similar to this include Asianbabecams aka Asian247.