Chaturbate is down – Error 521
I was in the middle of broadcasting with my new Lovense and the text messages I typed would not show on the chat window.  It said "Error occurred" several times.
As usual, I just stop the broadcasting and refresh the screen hoping the chat session will come back.  Only to find this screen: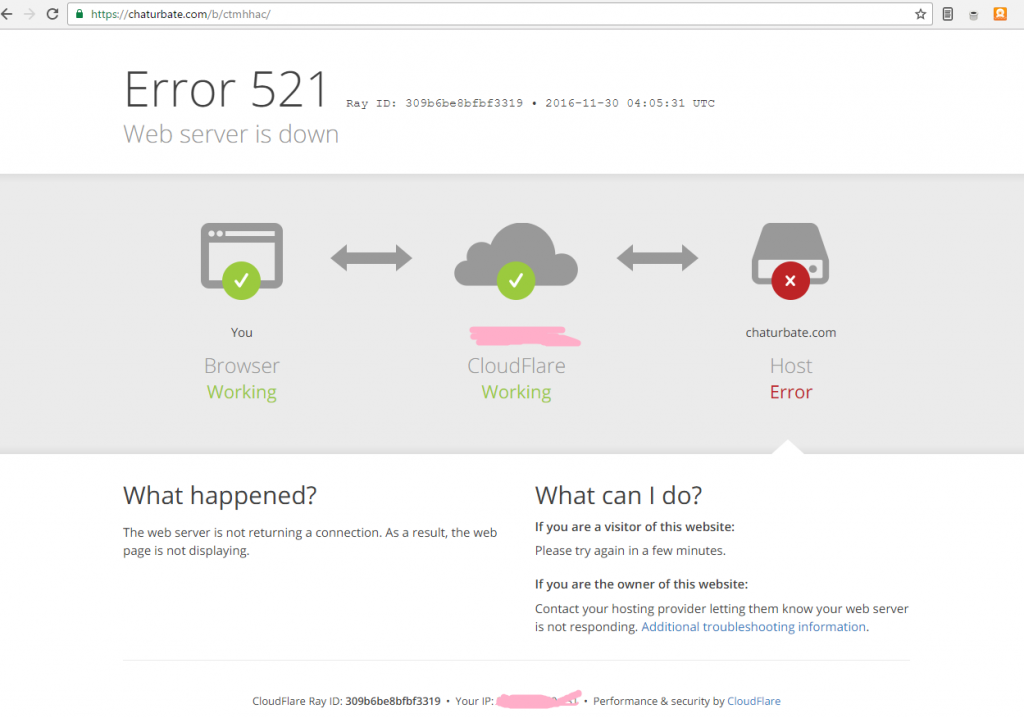 so, it's an error message from Cloudflare, where certain Chaturbate's content are cached. Though Cloudflare tries to tell us that it's not their problem. It is Chaturbate.com's server problem.
Oh well.  You can either keep hitting refresh on your browser.  Or alternatively visit one of these sites.  You may find me camming there or you simply try something new you haven't tried before! 🙂