What is HunkPrivates Gay
HunkPrivates is a gay cam site that features the super hot muscular hunks that you and I would stare at and drool and make a fool of ourselves. There is nothing better than watching these studs posing and showing off their muscles on cam.
HunkPrivates used to belong to CamsPower which is the same company that runs Xcams. Xcams itself does not have a gay section and has purely women and couples. If you like to watch these beefcakes and tough guys then HunkPrivates.com "was" certainly the place to go. Why do I say "was"? It is because this used to be an independent cam site was down and is now switched to be a white label of Flirt4free's gay section. So if you already have a Flirtforfree account, then you can ignore HunkPrivates now. Maybe you can check out these gay sites instead.
Is HunkPrivates down?
Up to the 15th Apr, weirdly it was showing purely cam girls on HunkPrivates. I've checked with CamsPower's website and they still listed HunkPrivates as a gay cam site with piping hot muscular gay guys. It's not just you. I felt so confused too. Who on earth will get hold of a domain name called hunkprivates.com and put naked cam girls there? It's a waste of everybody's time!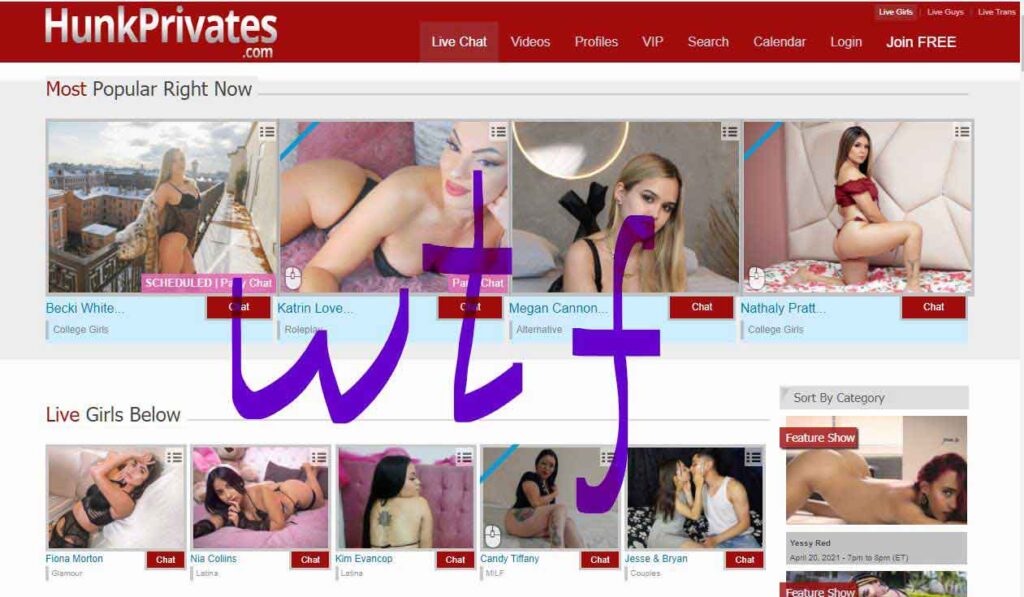 When I checked it again on the 16th, the site has a "Site maintenance" notice on the home page. There are no gay cams and no girl cams too.
I thought they finally realized that either their site has been hacked or they have set the wrong filter for camming models and showed the girls and were trying to fix it. But no, on 20th Apr, the girls were back.
Where are the muscular hunks on HunkPrivates now?
I know you miss the live gay cam and the chat with these hot men. If you ever wonder where to find those guys again, I can tell you that the site hunkprivats.com is actually a white label of Flirt4free's gay cam. All the guys on HunkPrivates are actually from Flirt4free's gay section. So, if you want to find your favorite gay cam boys then you should head to Flirt4free.
How about CameraBoys? Have you ever heard of this one? They have a mix of hunks and other guys which can be hot in different ways. Check them out!