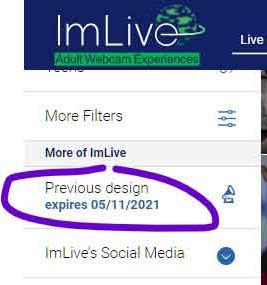 Yes, ImLive is rolling out a new face, new web design starting 11 May 2021.
Founded in 2003, ImLive has inevitably brought along some retrospective web design of a cam site. If you joined ImLive in the early days, I am sure you are used to it and have accepted it as is without much judgment. But if you have started to join the cam chat community in the last 5 to 10 years, you may find ImLive's web design or the way to cam is different from the other emerging sites like Stripchat or Camsoda.
ImLive previous version
As I said, if you joined ImLive in early 2000, you may not find this layout odd.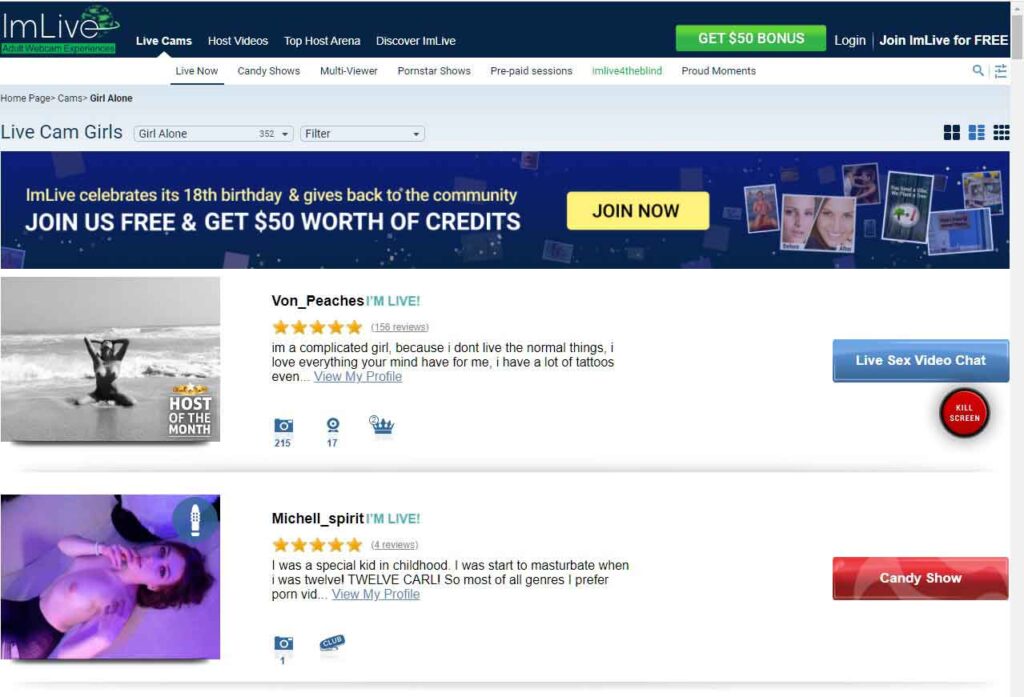 This is similar to what iFriends used to look like too. But other web designers have proved that stuffing the whole screen full of sexy women is better than showing only 2 to 3 at a time. People get to see more and have more choices.
Over time, imLive has changed the website and has introduced different views for people to choose from. One can choose the view above to browse, or see multiple women in a grid layout.

The good thing about the new imLive
They've realized that it was all focused on women and is not obvious that male models and trans models are available too. The latest version makes it easier to understand and navigate. Guys or trans are one click away.
The new design also allows you to sort the models by:
how new they are
models rating
price
You can also filter your view of the models not just by physical characteristics like hair color, ass size, or build. You may specify the model's languages and kinks.
The downside of the new imLive

The best thing I missed from the old version is the "Kill Screen" button. Whoever thought of it has saved many guys from being sacked by the boss. By default, it will go to www.cdc.gov – the Centers for Disease Control and Prevention's website. And you can change it to whatever makes sense to your situation too. This is certainly a lifesaver before Windows 10's Desktop Switching feature is introduced. See my other post about Desktop Switching to see how you can be saved from visiting #NSFW porn sites at work.
Conclusion
Unlike LiveJasmin, I believe ImLive is going to retire the old version and there will be no previous version to go back to. Despite you are feeling comfortable with the current version, the new version may bring more features to you in the future too. So, give it a try!